By Alan Kennon on Aug 05, 2010 with Comments 0
---
Oprah Winfrey said in a television interview that each day she wrote down six things to be grateful for. What an inspirational thing to do every day. By taking the time to look for the positive things that occur each day we can only attract more positive things to us. It changes your outlook on life. Accentuate the positive and eliminate the negative. Saying thank you is one of the greatest lessons we can learn. Do you always remember to be thankful, even for the little things? Try it more often. It changes people's attitude towards you in an instant. Think about it.
Keeping a journal is a great way to wind down the day. Do it at the same time every day and it will become part of you. Bedtime is the right time for me. It puts closure on the day and gives me insight. Take the time to learn the lessons that life brings each day and you will grow. If we don't learn from our mistakes, we are destined to repeat them.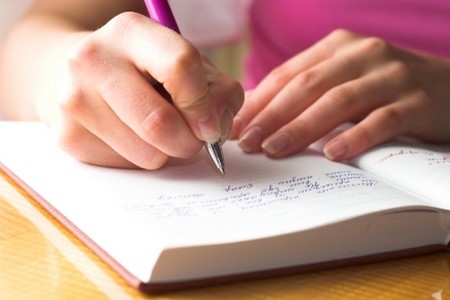 Start with the six things you give thanks for and remind yourself why you are happy to be you. List the things that inspired you during the day. Think about them and be inspired all over again. If you did not take the time to be inspired, what got in the way? Write it down. If you are inspired, it will rub off on everything you do. Everyone you come into contact with will feel the energy and be inspired to do greater things. Don't dwell on the bad stuff.
Be brief. Write it down. Think about it. Always make the first move to change something negative, regardless of the situation behind it.
From time to time take a look back at the journals you have kept. Do the same things continue to make you happy? If so, try to re-create these feelings more throughout each day. If you find that you are still frustrated by the same things, confront them. Look at the past, but don't dwell on it. Think about the future, but don't live in it. Take each day as it comes. Write it down. It is who you are.
Filed Under: Education & Training
About the Author: Alan Kennon lives a very happy life with two kids and a lovely wife. He likes to share his life time experiences with others about how they can improve their lifestyle and personality.
Comments (0)