By Bruno Silva on Apr 21, 2010 with Comments 0
---
For many lower grade jobs, in an office or on the shop or factory floor, the recruitment decision will be made after reading application forms, conducting interviews and taking up references. For higher grade jobs, trainee management up to senior positions, where the cost of choosing the wrong person can be especially great, tests are playing an increasingly significant role in the recruitment process. If you are thinking of introducing tests into your company as an aid to decision making, you'll need to know bow to set about it. You may also look for Wonderlic and see how they are implementing this.
Introducing tests
The traditional method of assessing a potential new employee (appli­cation form/interview/references) can have serious flaws, although a careful, thorough approach should reduce these to a minimum. Application forms may be badly designed and incorrectly screened. Interviews could be poorly located in a noisy, intrusive environment where the candidate feels so edgy that he becomes inhibited. A referee, perhaps anxious to offload a surplus member of his team, may be less candid than you would wish. Furthermore, certain qualities are notoriously difficult to evaluate with any degree of accuracy with such an approach. Intelligence (measured by general aptitude tests), the various skills needed to do the job well (assessed by specific aptitude tests) and personality (judged by personality tests) are hard to gauge from just an application form, where a friend or relative may have assisted and an interview, when the candidate is on his best behaviour.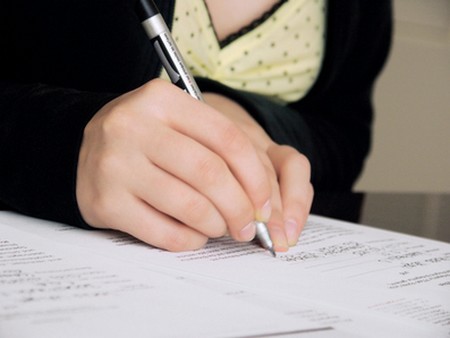 This then is the key advantage of using tests alongside other such established methods. They should be seen strictly as an aid, not as a replacement – application forms and interviews have far more benefits than drawbacks if used properly. Testing candidates can help to create a more comprehensive picture of them than you might otherwise obtain. With test results measured on a scientific basis (against averages based on the known performances of thousands of other similar people who have sat the test), it should also be more accurate and reliable than when subject to personal interpretation.
Nevertheless, the advantage of objectivity needs to be weighed against the possible disadvantages. Testing is a highly specialized area, and reputable tests take years to be developed, tested and checked for validity and reliability before being used. No manager should devise his own tests unless he is fully trained and sufficiently experienced; nor should he run other, professionally designed tests without first having been through an appropriate training programme which, incidentally, will not necessarily make him capable of running any other test. If a novice compiles and/or administers tests then it will always be a waste of his time and money, invariably producing dubious results and often leading to the wrong choice of candidate. The costs of this – poor performance, absences, re-recruitment – will far outstrip the expense of professional help and advice in the first place.
Bear in mind the financial outlay involved in testing candidates as well. Although this can vary considerably depending on the test publisher and types of test required, a typical training course to enable you successfully to administer, score and interpret a particular test might cost from around £500 (two days) to £1300 (five days) per person. The reference sets, manuals, test sheets, answer booklets, scoring charts and so on that are needed for you to run the test on a dozen candidates or so might cost about £100 or more. (These are very approximate 1991 figures and are exclusive of VAT). Consider the additional expenses involved in travelling to and from courses, absences from work and the actual time taken in running the test on would-be recruits. Weigh the costs against the importance of the job to the company. Only use the test if you cannot obtain the same, equally accurate information in another way (perhaps from a second, more detailed interview).
Should you decide to incorporate tests within your recruitment policy, contact either the British Psychological Society or the Institute of Personnel Management. Alternatively, talk to business associates who may personally recommend one to you. Discuss with them the type of job you want to fill, referring to job analysis notes and the job description, and the person required, as per the employee specification. Talk about the various tests that may be appropriate in the circumstances. Attend the training course, without which tests will not be supplied by a reputable company. Run tests according to the strict guidelines. Always be prepared to go on further refresher courses when necessary and keep up to date with other (better) tests that may be introduced which could help to improve your recruitment methods even more.
Filed Under: General How To's
About the Author: Bruno Silva is an entrepreneur from Portugal with over 15 years of experience in Online Marketing. He is also a blogger and writes on variety of topics from online marketing to designs, cars to loans, etc.
Comments (0)