By Jason Prickett on Mar 17, 2010 with Comments 0
---
Insulating your home with an insulated concrete form will help keep your heating costs down; it will also help keep the house cool in summer. If this is something your planning to do anytime soon, you may want to consider spray foam insulation for its many advantages. You can look for a company such as the spray foam insulation company Red Deer or this insulation services in Arizona to get an efficient insulation system.
Hot water cylinders
A 3 in (8 cm) thick insulating cover placed around the cylinder can cut heat loss by 75 per cent.
Cylinder covers can be bought ready-made. You must measure the diameter and the vertical height of your tank from the bottom to the top of the dome so that you can buy the correct size of cover.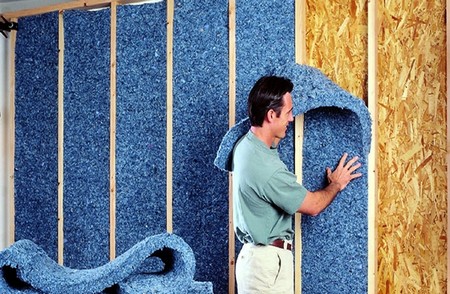 Attics
As much as 25 per cent of your heat may be lost through your roof. If you have a flat roof, you could attempt to fit a false ceiling under your existing one or you can have it expertly insulated. Lining your ceilings with cork or wooden tongue-and-groove planks will help keep heat in. Learn more about insulation by reading this weblink.
You may also consider adding wall insulations from a wall insulation service to help ensure the walls of your home are as energy-efficient as possible. You can check out https://fdinsulation.com/ for the best home insulation services.
Insulating materials
Attic insulation consists of filling the spaces between your ceiling joists with a thickness of at least 4 in (10 cm), prefer­ably 5 in (12.5 cm), of insulating mater­ial. This can be either glass- or mineral-fibre matting or a similar material. Alternatively, it can be a loose-fill material (such as mineral wool, cork or expanded polystyrene granules) which can be poured between the joists.
Tanks and pipes
When you insulate the attic it gets colder, therefore any tanks and pipes in the attic will be more liable to freeze in cold weather, so these must also be insulated.
Tanks need at least 1 in (2.5 cm) of insulation, which can be either sheets of expanded polystyrene (styrofoam), or fibreglass rolls, or a loose fill which will need to be contained in a box. Unless water pipes are under the attic insul­ation or within the tank casing, they should all be lagged.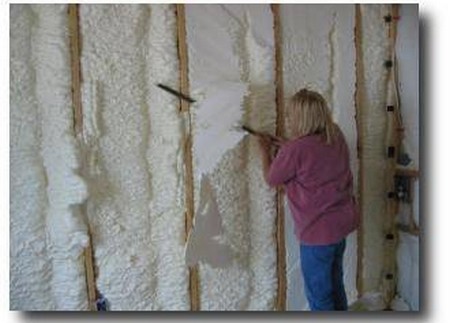 Insulating the attic
As per Stellrr Insulation & Spray Foam, as long as your attic has no awkward corners or obstructions, and there are regular spaces between the joists, you can use sheet insulation material. This comes in a roll and is simply unrolled and laid between the joists. For this, you can use either rolls of glass fibre, foam, felt or a similar material, or preformed moulded insulation. Do not forget to insulate the trap door as well and make sure it has a draught-proof seal, and cover the sides and lid of the water tank.
You should also consider roof insulation to regulate the temperature in your attic. Do not however, insulate under the tank as the warmth from below should be allowed to rise to prevent the water in the tank freezing in winter.
Filed Under: Home & Maintenance
About the Author: Jason Prickett loves to write about home maintenance and stuff you can do yourself instead of hiring any professional. His step by step guides will assist you in completing your home maintenance tasks.
Comments (0)