By Justin Belden on Jun 09, 2010 with Comments 0
---
With Panasonic home theatre you can enjoy a movie with maximum comfort and good sound experience all in your home. Few steps you need to keep in your mind before you start experiencing with Panasonic home theatre is discussed in this article. First thing to note down is to check the power cables are in off mode during installation.
First proper room should be planned to set up the Panasonic Home Theatre
Set up a room which is easier for the installation of Panasonic Home Theatre by considering the available room space and electrical outlets. Proper planning for the placement of each component should be done well before the installation.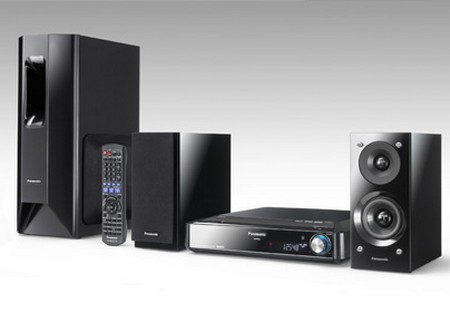 Check the cables that come along with the Home Theatre system.
Pick out all the cables from the Panasonic home theatre system and ensure there you have enough cables that is suitable to connect all components. If in case there is any shortage of cables then you have to purchase it. You will receive a user manual along with the home theatre system to check there are enough components in it. The reference diagram mentioned in the manual is useful for the installation of the home theatre system.
Connect the receiver plug to Audio or Video player.
Plug the receiver pin to the proper ports of audio or video player. The audio/video outputs should match with the audio/video port of the receiver. Check that the cable pins of the input/ output port matches the colour coding. (red colour goes with red colour, same for white, yellow)Connect the receiver to the television.
Connect the television to the receiver with an RCA composite cable. Plug the composite cable from the TV to the audio output.
Placement of speakers and subwoofer of the Home Theatre system.
The Panasonic home theatre system includes five speakers along with a subwoofer in it. Place the front right and front left speakers at a distance of minimum 3 feet side the TV. The center speaker may be either kept at the top or bottom of the TV. Ensure to place the center speaker properly in between the front right/ left speaker. Directly opposite to the TV you must place the back right and back left speakers. The subwoofer has to be placed at the floor of the TV to experience the sound with maximum comfort and realistic.
That's all you need to do to install your Panasonic Home Theatre successfully in your home, and just get ready to enjoy all the entertainments and movies with your family. Top up the real time experience with popcorn and drinks all at your home with nonstop enjoyment.
Filed Under: Computers & Technology
About the Author: Justin Belden is a freelance web & graphic designer with over 15 years' experience. He is also an Avid member of the Design/Development community and a Serial Blogger who loves to help people by sharing interesting and informative tips and trick related to computer and technology.
Comments (0)