By Jason Prickett on Jan 15, 2010 with Comments 0
---
Sometimes the existing faucet handles on the sink, tub, and shower are old-fashioned, caked with paint from remodeling work by previ­ous owners, or just plain rusted, broken, or ugly. Yet, the faucet itself may be in good condition. Ideally, you want to replace the whole assembly; however, in a minor renovation you may simply decide to install new faucet handles.
New handles and spigots are available for most brands such as Delta, Moen, and Price-Pfister. A good hardware will stock many dif­ferent types. For upscale faucets, you may be able to get new handles by calling the company or checking out its Web site.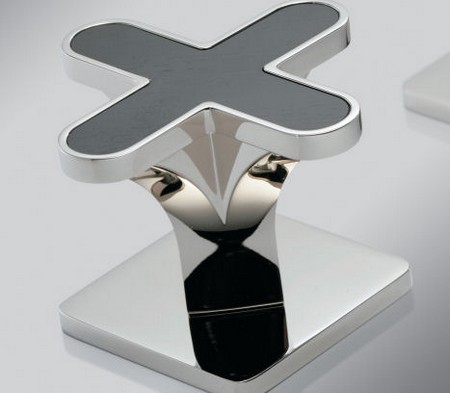 Replacement faucets and matching spigots aren't always cheap. However, they will be well worth the cost for the improvement they make.
Many discount hardware stores don't have enough call for manufacturers' parts to stock exact replacements. Instead, they offer "universal" faucet parts. The cost is usually minimal, perhaps under $10 for two handles. Stay away from these. They usually don't fit precisely, but instead must be held in place with a little retaining screw. They may quickly fail with use, and the problem will come back to haunt you; worst of all, they look bad.
Replacing faucet handles is easy and requires virtually no skill. Remove the old handles, usually by lifting a cap on the top and tak­ing out a single screw. Then lift them off and install the new ones.
The biggest, perhaps the only, problem is getting the old handles off. Often rust or mineral deposits have built up, making it difficult to remove them. Since you are going to discard them anyway, you may end up using the claw on a hammer to pry them off. Just be careful you don't damage whatever it is you're using as a wedge against the back of the hammer. Another method is to insert a pair of pliers behind (or under) the faucet to loosen the seat. Then remove the seat with the faucet attached. You can take the assembly to a workshop, where you can use a vise or other tool to pry the old handle off.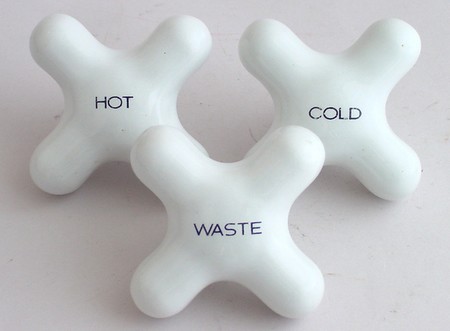 Just by putting on new faucet handles, you can spruce up the appearance of a sink, shower, and tub and, thereby, the entire bathroom.
Filed Under: Home & Maintenance
About the Author: Jason Prickett loves to write about home maintenance and stuff you can do yourself instead of hiring any professional. His step by step guides will assist you in completing your home maintenance tasks.
Comments (0)