By Justin Belden on Dec 29, 2009 with Comments 0
---
Cube Cart is a shopping cart software that is written in PHP and uses MySQL database. Cubecart was developed by Develiion Ltd. The original author of Cubecart is Alistair Brookbanks. The first version of Cubecart was released in 2003. The latest version of Cubecart is Cubecart version 4.3.6 which was released on the 4th November 2009. Cube Cart allows you to set up a powerful online store. Cube Cart can be used to sell physical or digital products.
You can easily modify the template of your store to meet your needs. Many templates can also be bought from on an online template store such as Templatemonster.com.
CubeCart is a plug and play module that supports many popular branded payment and shipping method including Paypal, Moneybookers payment gateway, Google Checkout, UPS shipping, Sage pay, Royal Mail, United States Postal Service, Australia Post, Canada Posts, Nochex, Authorize.net and eway. The shipping total can be calculated by order weight, percentage of order total, price, flat rate, free shopping or per item. Cubecart's affiliate modules include clixGalore, iDev Affiliate, JROX, Trade Doubler and OSIA Affiliate. Your product feeds are available in Google Base, Shopping.com and Shopzilla. It supports multiple currency. You can also determine the number of inventory which will be displayed to the customers. It uses a search engine friendly URL.
If you want to install Cube Cart through cPanel, follow the instructions below:
Procedure:
On the homepage of your cPanel, click on the Fantastico icon. This will take you to the home page of Fantastico.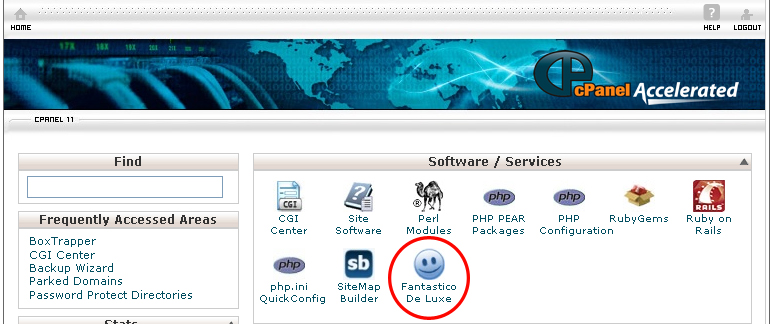 Click on Cube Cart in the E-Commerce section on the left Navigation bar.

After you have read the notice, check the "You must accept the Terms of Use in order to proceed!" checkbox.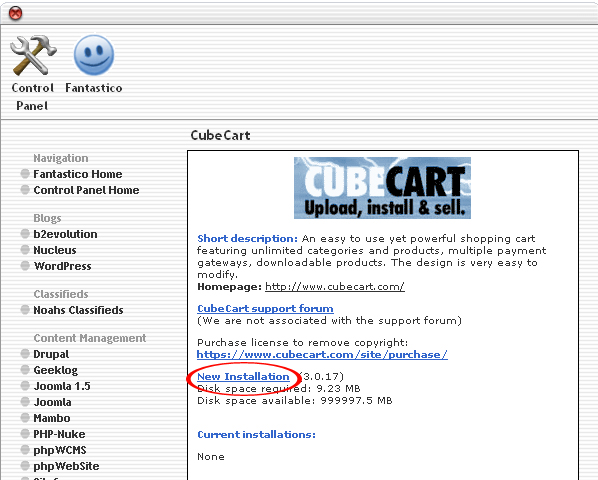 After you have read the terms, tick the "You must accept the Terms of Use in order to proceed!" checkbox.
Click on the Continue button.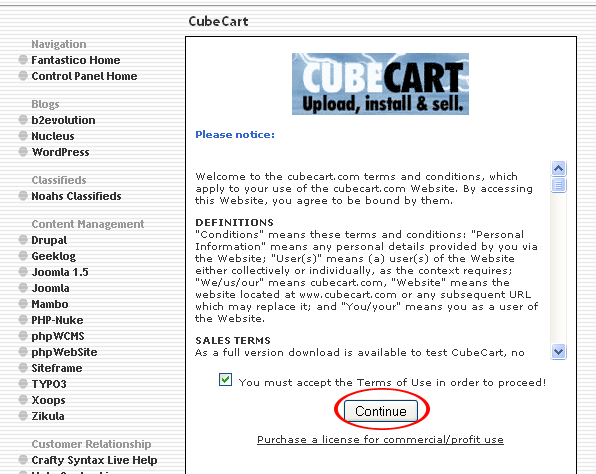 Select the domain on which you want to install Cube Cart from the Install on domain drop down menu.
If you want to install Cube Cart in the root directory of the domain, leave the Install in directory text box empty. If you want to install Cube Cart in a directory, enter the directory name. This directory should not be existed. It will be automatically created.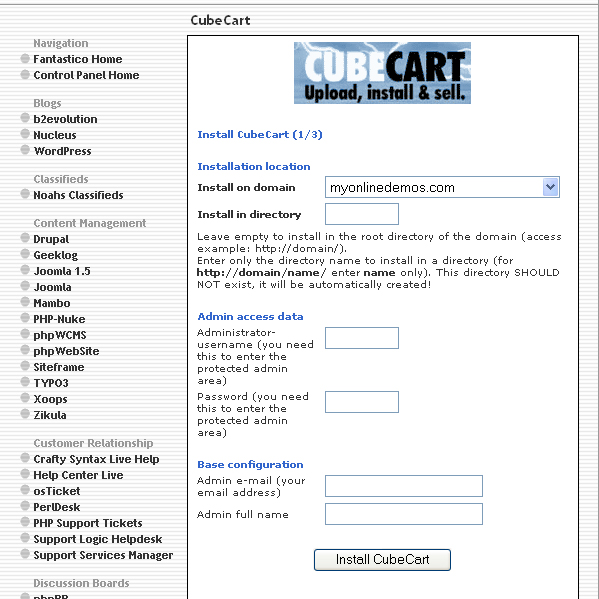 Enter a username in the Administrator-username text box. You need this to enter the Cube Cart administration area.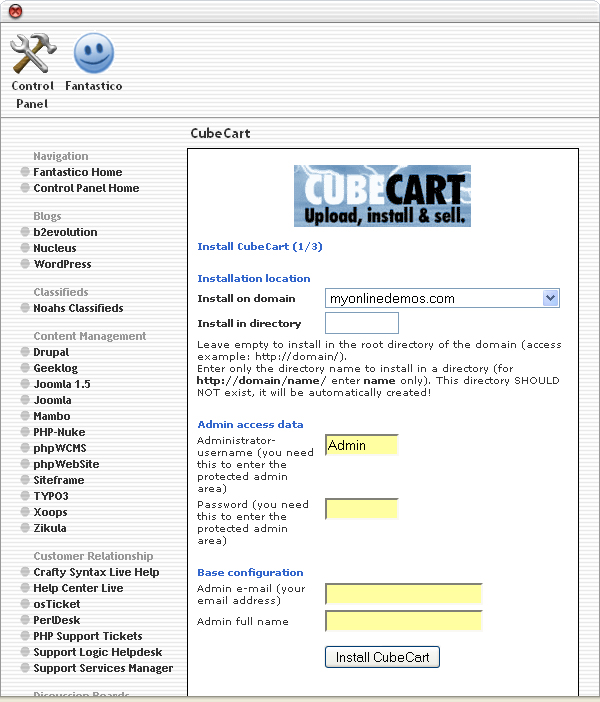 Enter a password in the Password text box. You need this to enter the Cube Cart administration area.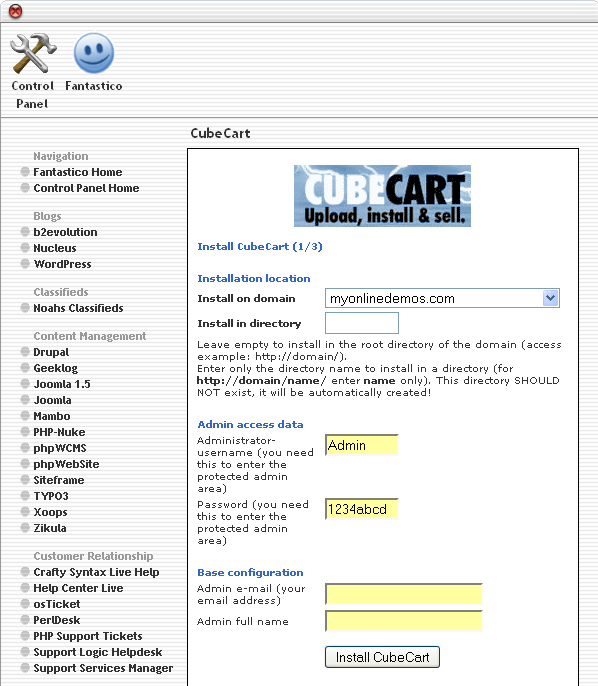 Enter your email address in the Admin e-mail text box.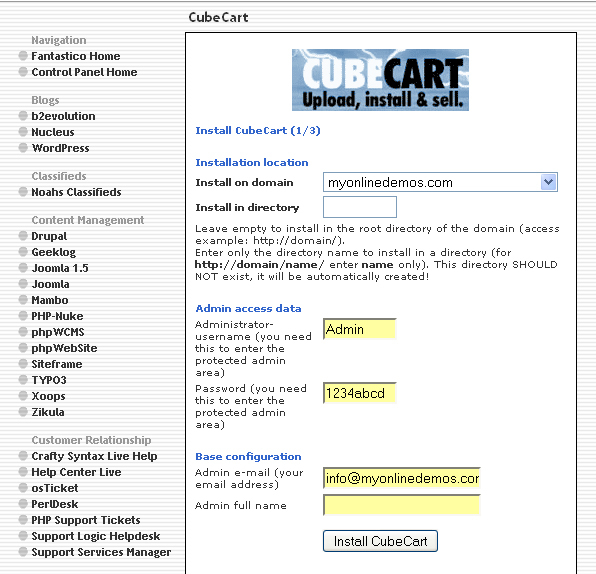 Enter your full name in the Admin full name text box.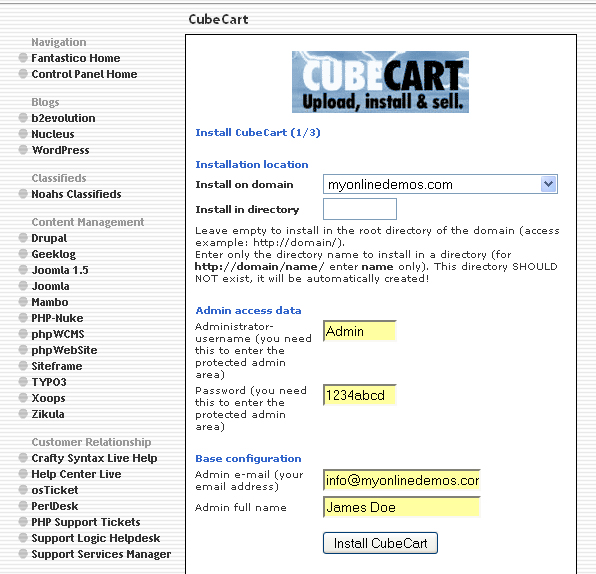 When you are done, click the Install Cube Cart button.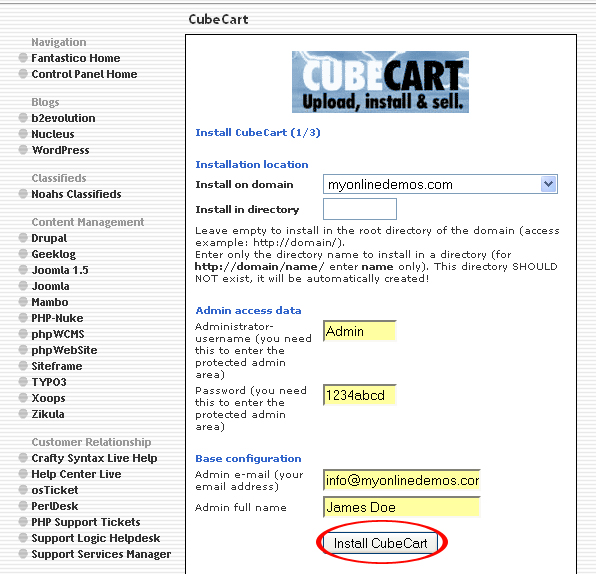 Click the Finish Installation button.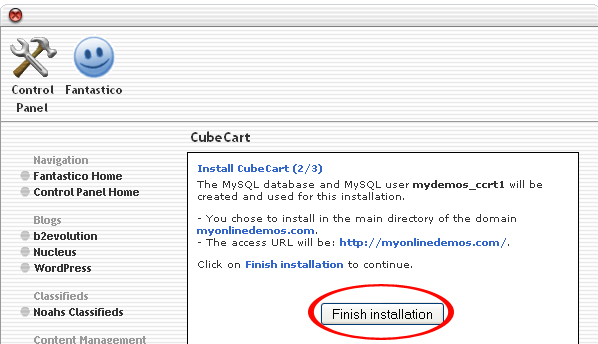 Cube Cart is now successfully installed.
If you follow the instructions above, you will be able to quickly install cubecart on your website through Fantastico in Cpanel.
Filed Under: Computers & Technology
About the Author: Justin Belden is a freelance web & graphic designer with over 15 years' experience. He is also an Avid member of the Design/Development community and a Serial Blogger who loves to help people by sharing interesting and informative tips and trick related to computer and technology.
Comments (0)