By Vanessa Page on Aug 05, 2010 with Comments 0
---
In today's world of education and the kind of intelligent people around, the competition has reached a whole new level. Day by day it is getting even more difficult to land a decent software job as the ratio of candidates to that of the job has a significantly large difference in them. In a scenario like this an absolutely perfect resumes, just what your employers or recruiters need to see, can do wonders for you. Below is the secret to such a resume.
The first impression is always the last impression so, imprint the most highly impression of yours on your boss. Print out an honest yet interesting resume. Use high quality printer pages and try to be as formal as possible. Do not try to add color or any other unnecessary details that are of no use and look out of context.  Remember that if a good resume can't lead you a step nearer to your dream job, then nothing can.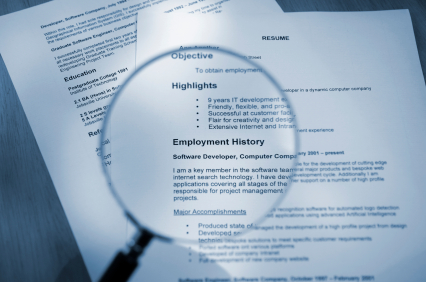 It is very important to be clear, concise and to the point. Do not add any details but at the same time make sure you do not leave out anything important either. Clearly mention your education and any other technical knowledge or skill that you possess. Mention your previous jobs, what they required you to do, why you left along with the details of any significant projects that you have worked in.
It is surely not a good idea to brag about yourself but to add any positive points that make you a better software engineer form the others are definitely not to be left out. While doing so, provide any facts and figures or statistics that prove your point. Tell them about your efficiency and competency or how well you can code and debug and what benefits or profits you were able to provide at your previous workplace.
Getting a job is not all about being a good programmer with all the technical skills required. Your future employer is looking for qualities beyond that. Show or express how well you can work in a group, how stable you are under pressure or what excellent communication skills you possess. Charm them with your brilliant personality as much as you can.
Another good idea is to use buzz words. Always remember that you are not the only person who applied for the job so likewise, the people interviewing you do not have enough time to read your resume. What they might do instead is get it computer read. In that case the computer would check only for key words such as the name of any computer languages or other technical terms. This would make them sort of get an idea of your skills. However, do not overdo it.
In the end, always read and double check whatever you have typed. Be very precise and careful with what you write in as your resume is going to be your most powerful tool in getting a job!
Filed Under: Work & Careers
About the Author: Vanessa Page works a career counselor in one of the leading firms in Los Angeles. She is also a blogger and gives tips on how people can tackle their work and career issues. She has 8 years of experience in this field.
Comments (0)