By Vincent Carreno on Jul 30, 2010 with Comments 0
---
Many people complain of rising costs of fuels. It is not due to the government or a thing like that. It is we, people, who waste petrol that they buy. Ignorance can lead to very low efficiency of consumption of petrol in your car. You should not get worried now. You can easily manage to increase the efficiency of your car. Following are some measures that you should take to get done with the task:
You must not drive very fast. It has been known through the technical surveys that the mileage of your car is decreased when you drive fast. A report says that you can be able to save 40% of mileage when you drive at 56km/hr than that when you drive at 85km/hr. You should be calm and drive with patience if you are not in a hurry. You will save a lot of petrol.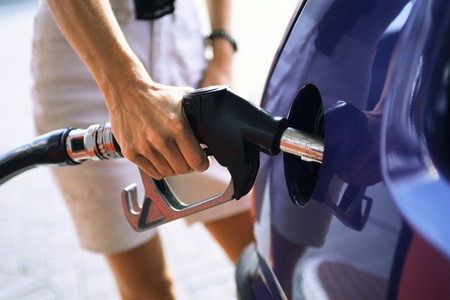 You should not accelerate your car fast. You should not change the gears in a hurry. You must make sure that you change the gears properly and completely. If the gears do not change completely, they can overwork the engine which may ruin the engine if done again and again. Petrol is also wasted by this. To do more work, more energy is needed. Thus more fuel is consumed. You must make sure that your foot is on your car's clutch when you are going to shift gears. This will not lead to wastage. Most of the people push down the car's clutch when the traffic signals are changing. It keeps their car stable but their fuel is consumed at a fast rate by this. You can switch off the engine if you are going to stop for a long time. The use of brakes instead of clutch can also solve the problem of fuel consumption.
Have a peek here to learn about why you should only use the brakes when you are really in need to do so. You can waste away a lot of petrol from your car when you stop the car suddenly. You should not use the brakes frequently.
Do not give warm ups to your car.  You should drive the car just when you have started it. You should not give acceleration to the car when it is not moving. It wastes petrol.
The troubles that your car may give to you must not be neglected. Clean the air filter. Make a habit to see the pressures in your car's tyres. These two measures can also lead to save petrol.
You should be wise enough in the use of petrol. You should not waste your money. For this the discussed points are sufficient if you act upon them.
Further Readings:
Filed Under: Cars & Vehicles
About the Author: Vincent Carreno is a cars enthusiast who loves all things about cars and the automotive technology. He is also the chief editor at a local magazine which shares new, exciting and informative articles about troubleshooting car problems.
Comments (0)