By Marie Mayle on Oct 21, 2010 with Comments 0
---
Corporate ethics keep things as orderly as possible in work environments. They help maintain professional corporate behavior and see to it that employees properly observe a company's implemented policies. These corporate behavioral guidelines bring order to the world of professionalism. A healthy working environment operates on the basis of efficiency and effectiveness, and the implementation and incorporation of ethics in the workplace help ensure a successful business bounded by efficiency, legality and morality.
Step 1
Set your corporate ethics policy in black and white. Make sure you list down the guidelines your people need to follow. Write clearly defined corporate, personal and social behavior procedures and expectations. Ascertain client confidentiality, information protection and other ethical guidelines pertinent to your business. Review the policies to make sure you didn't miss out on anything important.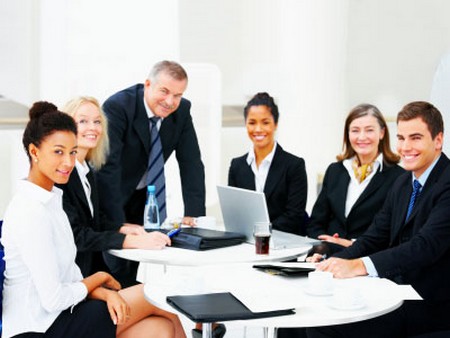 Step 2
Ensure everyone knows about the policies. You and your people need to become extremely familiar with the ethics policy you set forth so they will put them into practice. Have employees sign contracts stating they've carefully studied and understand said policies. Total comprehension and willingness to adhere to the guidelines are important keys. Discuss your policies during company meetings and post them on your announcement board. Consider issuing periodic quizzes regarding your guidelines. Also make sure you work slowly but continuously in the implementation of these ethical guidelines.
Step 3
Assist your employees in the process of totally understanding the importance of good workplace behavior. Invite outside experts to conduct seminars and workshops on corporate and professional ethics. Advise these experts to provide your employees with handout materials or literature for acting professionally in the corporate world so they can review the seminar or workshop's major points as necessary.
Step 4
Use positive motivators like wages and promotions to reinforce ethical behavior in the company. You can appoint somebody who will act as an ombudsman. You appointee should listen to complaints with utmost confidentiality. He must also act upon these complaints without posing any threat to the employee who filed the report. Through this process, your people will be encouraged to report unethical behavior without being afraid of litigation or any other untoward situation.
Step 5
Give corresponding punishments for unethical behavior. These punishments stress the importance of adherence to the company guidelines set before them. Suspension, demotion and termination can all emphasize to everyone that ethics are among your company's top priorities.
Filed Under: Uncategorized
About the Author: Marie Mayle is a contributor to the MegaHowTo team, writer, and entrepreneur based in California USA. She holds a degree in Business Administration. She loves to write about business and finance issues and how to tackle them.
Comments (0)