By Marie Mayle on Mar 17, 2010 with Comments 0
---
Having a great career does not just stop at getting the best job. Rather, it involves being the best in your field, not only in terms of performance, but also by being able to deal and work with a lot of people. You must understand that the most important person to impress is your boss. It is your boss who can make or break your stay in your job.
Here are some helpful tips to impress your boss:
Get to know your boss. The first thing you must do is find out what your boss is aiming for. Is he eyeing for a higher position? Is he passionate about the advocacy his job brings? Did he set a sales quota for himself and his team? When you know the goals of your boss, you will be able to respond effectively. You will have a better understanding of his decisions. Best of all, you will know what he expects of you as a subordinate. Understand his weaknesses. Will you be able to help him in these areas? You must always strive to make your boss look good. In turn, he will treat you good.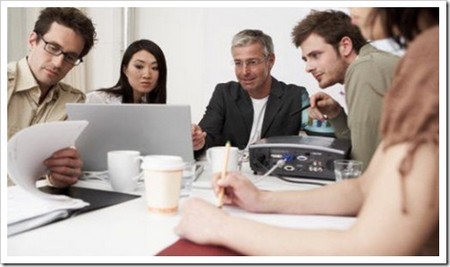 Perform consistently. Do your job well at all time. The reason you were hired is because you gave the impression that you are fit for the job. Prove that you are indeed, right for the job. The way to do this is be consistent in what you do. Do not give promises that you cannot keep. But more importantly, make your performance known to your boss. Provide him with your performance report periodically.
Communicate succinctly with your boss. If you do not understand the instructions given by your boss, tell him. If you have suggestions, do not be afraid to say them out loud. The reason why a lot of workers feel left out is that they have not developed the skill of talking to their bosses. If your boss gave you more responsibilities and you feel like you cannot handle them because you hands are full, be honest. It will show him that you are a professional. However, it is important to remember to bear in mind that your boss is still your boss. Do not bother him with gossip or stories of your personal life. Sure, once in a while, it would be nice to share stories about yourself and your officemates, but keep your stories nice and simple. Leave out the juicy details, lest you appear as the office rumor-monger.
Commit to a "yes, I can" attitude. Your boss will appreciate your genuine enthusiasm for the job, which is hard to fake. Thus, you must truly appreciate your job, and you must strive to be optimistic. Treat your co-workers well, and avoid being grumpy.  Avoid complaining. Be enthusiastic. Instead, when called to render overtime work, for instance, think about what you can accomplish with the additional work you are putting in. Treat your job as an important part of your life, and you will be valued by your boss as an important part of the team.
Cultivate the important value of respect. Respect is your gateway of success. If you respect your boss, you will value his time. You will then strive to meet deadlines, and you will make every effort to do your best all the time. If you respect your co-workers, you will do your part of the job. Respect makes you a better person. And your boss will surely appreciate and notice this.
Filed Under: Work & Careers
About the Author: Marie Mayle is a contributor to the MegaHowTo team, writer, and entrepreneur based in California USA. She holds a degree in Business Administration. She loves to write about business and finance issues and how to tackle them.
Comments (0)