By Andrew Reinert on May 03, 2010 with Comments 0
---
There is no other question that is more crucial than "Am I pregnant?" Aside from using a pregnancy test kit, you can get an idea about whether you're going to be a proud mom soon by paying attention to and being aware of potential changes in your body. But before anything else, it is important to take note that pregnancy symptoms women experience vary from person to person and pregnancy to pregnancy. However, here are some common pregnancy symptoms.
Procedure:
1. Delayed Period. The most common indication of pregnancy is, of course, a late or missed period. However, women need to be aware of a condition called implantation bleeding. This is when the attachment of the embryo to the uterine wall results in light spotting sans the cramping of a regular period. Many women confuse implantation bleeding with a light period or a short menstrual period.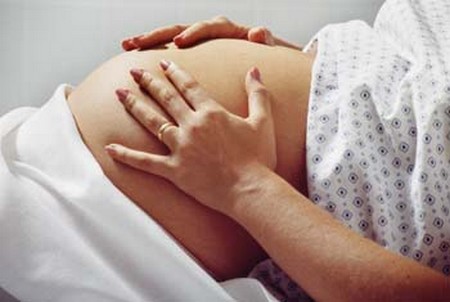 2. Changes in your Breasts. If your breasts seem to be enlarged and supple with accompanying pain, then there is a possibility you are pregnant. This condition is also experienced by women one or two days before their anticipated period.
3. Fatigue. Exhaustion without doing anything strenuous can be a sign of pregnancy.
4. Morning Sickness. Feeling sickly and nauseated, regardless of if there is vomiting or not, can be a sign of pregnancy. Whether it occurs during the day or at night, unexplained nausea might indicate pregnancy.
5. Sensitive Olfactory. You might be pregnant if all of a sudden you don't like the smell of something you used to enjoy sniffing, such as the aroma from meat or eggs being cooked.
6. Frequent Urination. Having to wake up during the wee hours more often just because you feel the urge to pee?  You can often attribute this to the growing uterus putting added pressure on your bladder.
7. Pain it the Lower Back. Discomfort felt in your lower back area without any noticeable cause can also be a sign of pregnancy.
8. Abdominal Bloating. Having problems zipping your pants? Chances are, there could be bloating related to early pregnancy occurring on your lower abdomen that is responsible for that.
9. Food Cravings. Peculiar cravings can be attributed to pregnancy. For example, wanting to eat strange food combinations such as pickles and ice cream or wanting to add vinegar to everything you eat are quite common in early pregnancy. There are some women who crave for meat at every meal as well.
Tips and Warnings
Given that you are sexually active, if you experience any of these indicators or a combination, then it is advised that you take a pregnancy test. It is better to know your real condition early so you can properly take care of yourself and your baby.
Filed Under: Health & Personal Care
About the Author: Andrew Reinert is a health care professional who loves to share different tips on health and personal care. He is a regular contributor to MegaHowTo and lives in Canada.
Comments (0)