By Cody Riffel on Oct 18, 2010 with Comments 0
---
Are your friend's fans of the TV show Glee? Why not host a party similar to what you see on the show? Everyone gets to participate to make this party a successful and fun experience. It's also great to have your activities planned before your holiday so for example you can get a great Magaluf party and events package which gives you access to loads of cool stuff when you get there so that's a great example of what to look for.
Invite all your friends and get them excited about it. Prepare Glee's music by recording common favorites and there you go; you're ready to have a Glee version of your own!
Contact and invite your friends to your Glee party. Request they come dressed up like Glee characters. One can wear a cheerleader outfit like that of Quinn's, wear high fashion like Kurt sports, or lounge around in a track suit like everyone's favorite villain, Sue Sylvester.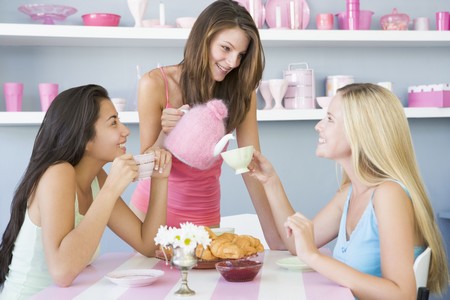 Prepare a tea party of drinks and beverages for your attendees. (A Glee party is like a tea party; you just added another theme to it. What matters are everyone will have fun.) Some of your friends might not really care for hot tea, so include flavored iced tea instead or as well. You can find a lot of flavored iced teas at the supermarket today. For friends over 21 years old, offer Long Island Ice Tea.
Of course, you don't want your guests to starve. Prepare simple but delicious snacks for them. A good host will keep guests entertained while serving them with foods they'll enjoy. Make it as appealing as possible. Since the theme of your tea party revolves around Glee, why not serve cookies shaped like musical notes, treble clefs, guitars and other things related to music?  You can also serve appetizer type food like cocktail hot dogs and mushroom puffs. While not a "Glee-type" food, these are popular, yummy and delicious.
To keep guests entertained, prepare a recorded Glee episode for your friends watch. This way you can pause after watching a very good scene and let everyone discuss it. Brace yourself and let your friends savor each episode. Save the talking and in-depth discussion for the end of the show. Everyone will enjoy talking about it later—especially scenes from their favorite characters (like Rachel's and Finn's interactions). This will keep the party alive.
After watching the show and the discussions end, have your own Glee Club. Sing and dance along with CDs you have prepared. You might also want to sing with a karaoke machine or Rock Band. Just enjoy whatever you feel like you've got going on with your own Glee Club.
Don't forget to give each guest a souvenir. Just make it simple. Prepare anything that represents Glee, like fake chastity rings (to represent Quinn's broken promise when she slept with Puck).
Filed Under: Lifestyle & Personality
About the Author: Cody Riffel is a regular contributor to MegaHowTo. She likes to write on variety of topics, whatever interests her. She also likes to share what she learns over the Internet and her day-to-day life.
Comments (0)