By Vincent Carreno on Jul 30, 2010 with Comments 0
---
You'd expect to pay a pretty penny for a ride in a stretch limousine, however, nowadays you're going to pay a lot less than you expect especially if you take the time to compare the rates of several corporate car service companies. Take these steps to drive a hard bargain and earn you a nice ride.
Step 1: Take a look at your finances. For one hour, you can expect to pay between $50 and $75 in a standard limousine which can hold four to six people. A stretch limo which holds more like six to eight people runs slightly higher at about $70 to $100 an hour. Most limousine services like the Red Deer limousine have a minimum number of hours at around four to five, but this can be negotiated. For Mercedes, Hummer, super stretch and other specialty limos which can sometimes hold up to twenty-two people, $3,000 for a night is about average. If you really want to party in style, you can learn more about party bus rentals here.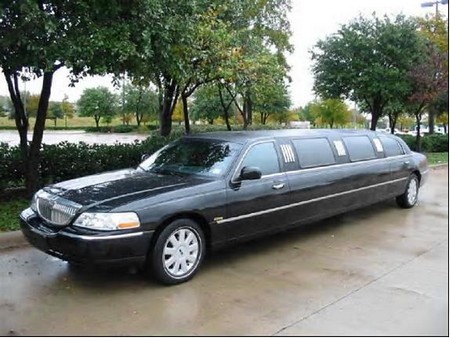 Step 2: Research, research, research. Check the limousine driver for license and insurance. Decide on which type of limo you would like, standard, stretch, specialty or super stretch, and the amount of time you think you will need the limo for, based on how many people will be with you and what your event for the evening is. You have to also take into consideration what you're looking for in terms of a bar, stereo, TV, video gaming system, DVD player, intercom, sunroof, Jacuzzi, a few of these or all of these and a pack of chips! Sometimes prices are posted online so take a look there. You may want to plan on doing some research over the phone as well if you want to get a good deal. This article tells you all about whether you need to plan your limo route in advance.
Step 3: Find out all the applicable details ahead of time. These include the year, make and model of the limousine you'll be riding in, the condition it's in and what comes complimentary in the package deal before you deposit your money. Make sure that you are giving a refundable deposit in case the limo isn't up to your standards. It has happened where a company will advertise with one model of car, yet send a totally different one to your address. You might want to try and look up the limo company's website. If you are very concerned about quality, maybe a visit to a good Limo company like the Atlanta limo service will ease your concerns. You can then reserve the limo that fits your needs.
Step 4: Hire a driver of good quality. A bad driver could ruin your evening so this is crucial. Make sure he driver is experienced, knows the area and is professional. You can provide a schedule to the company before hand if you'd like the driver to know where he is going and what he might expect. Make sure to communicate and special needs you or your guests may have known to the driver when he gets there so there are no surprises.
Step 5: Make sure you know whose job it is to load the limo with party favors and whatever you need beforehand, if you want a real party on the road, check this website for to hire a party bus in montreal. Some companies expect you to bring everything yourself while some companies might provide everything you will need. Sometimes the rate will be higher if you expect the limo company to provide everything for you.
Step 6: Find out if the tip is included or not in the rate. Even if it is included, a tip for the driver is still customary. Overall tips include making sure there are enough seats in the limousine to fit everyone without any discomfort. If you have six people you should probably compensate by getting an 8 seated limo. Things like premium liquor should have already been negotiated or you should already be bringing your own. You may want to check to see if smoking, and other things, is allowed.
Even for some forbidden things, a driver may choose to ignore if the price tag is right. Don't be cheap if it's a really special occasion. You always get what you paid for, like almost everything in life. The higher end the company you choose, the better will be the driver, the vehicle and the amenities. Visit https://instabus.co.uk/ for more information about rentals.
Talk to your driver and clear things beforehand. He or she could end up your best friend of your worst nightmare for the night.
Overall warnings include making sure the proper licensing and insurances are taken into account when you make the reservation. This will ensure that a reputable limo company is what you'll be getting!
Filed Under: Cars & Vehicles
About the Author: Vincent Carreno is a cars enthusiast who loves all things about cars and the automotive technology. He is also the chief editor at a local magazine which shares new, exciting and informative articles about troubleshooting car problems.
Comments (0)