By Alan Kennon on Mar 17, 2010 with Comments 0
---
One of the most important skills your child will ever acquire is the ability to make sound decisions. Making decisions with care and integrity may well be the fore­most skill required for creating a life marked by fulfill­ment, success, and satisfying relationships. It is also the decision-maker who propels our society forward. It is the decision-maker who assumes leadership.
Decision-making is not rooted in the ability to "think up" choices. Most adults rarely have the option of de­ciding all aspects of a circumstance, event, or relation­ship without limitations or restrictions of any kind. Nearly all adult decisions are influenced by such factors as budget, time, space, availability of resources, and the wishes of others. We do a disservice to a child when we ask him or her to face open-ended possibilities.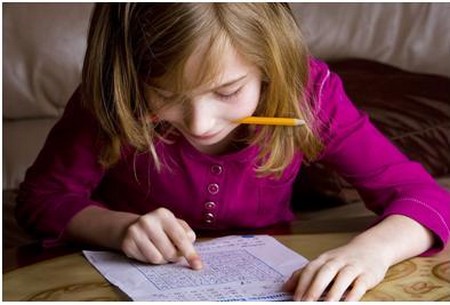 So, how do we help a child develop decision-making skills?
Give your child a closed set of options. "Do you want to buy this present or that one for your brother's birth­day?" "Do you want to eat at McDonald's or Wendy's?" "Do you want to go bowling or ice skating on Satur­day?"
Encourage your child to play games that require deci­sion-making. Checkers, chess, board games, team sports, and other games are opportunities for children to learn to make decisions without parental influence.
Talk about the options your child chooses. "Looking back, do you think that was really the best move?" "What do you think was the turning point of the game?" "If you had it to do over again, would you have made the same choice?"
Stick to the child's choice. Once your child chooses an appropriate option, insist he or she stay with it. No waffling. No changing one's mind midstream. No back­ing out. Let your child experience the fact that every choice has a consequence.
Expand the number of options as your child develops decision-making skills.
Anticipate the day when your child will be able to choose from three, four, and many more options. "You may go to any one of these four movies this afternoon." Or, "You may choose any of the books on this library shelf to read."
Encourage your older child and teen to recognize the decision-making process at work.
One of the hallmarks of self-confidence is the ability to define options and to make a choice. One of the factors in the building of self-esteem is the ability to make a choice one is happy with as time passes!
Filed Under: Lifestyle & Personality
About the Author: Alan Kennon lives a very happy life with two kids and a lovely wife. He likes to share his life time experiences with others about how they can improve their lifestyle and personality.
Comments (0)