By Bruno Silva on Aug 15, 2020 with Comments 0
---
It is important to hire a professional when structuring a company. The right professional in the field of taxes will explain the liabilities you will have to incur. There are several types of business structures available. You need to go to the one you can easily manage. For instance, there are specific benefits of starting a sole proprietorship and those you will enjoy after you start a partnership.
It is essential to get a professional who will advise on legal issues you will have to fulfill. For instance, you may have to buy shares in the company, and there are certain privileges you will have, such as voting rights. It will require a legal professional to advise you. Some businesses may have a lot of risks you need to know and consider before starting.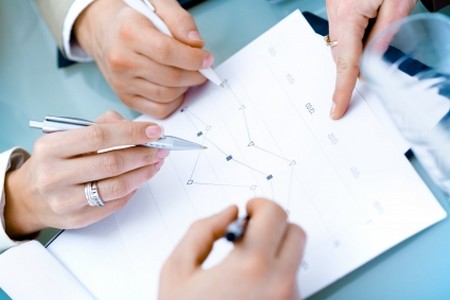 Working with a professional makes it easy to know the risks associated so that you can make the right decision. Always ensure you hire the right professionals. Here are some questions to ask so that you can hire the right professional:
What are five important questions to ask when structuring the business?
1. How is a sole proprietor considered in terms of legal matters?
When studying how to structure a business class, you need to know whether starting a sole proprietorship will be considered a separate entity or not. From the law perspective, you will be held liable in case your business is involved in illegality. The business is treated as if you are an individual. You will not separate yourself from the business. Many people who would like the business to be treated as separate entities do not go for the sole proprietorship. Some of the benefits that make it preferable in many people is the ability to make decisions fast.
2. Can I lose my car and house if the business fails?
You are at risk of losing your personal belongings if your business will go into debt. You will be quick to decide and change the projection of your business, but the stress of losing your items is always there if you decide to start a sole proprietorship business. It is essential to work with experts who can advise on the right type of business to start. There are several single proprietorship businesses out there that have made a great success. You need to know how to run the business efficiently, and it will be profitable. You can as well hire experts who will help you run the business profitably.
3. What are the benefits of starting a partnership?
Before you start a company or a partnership, you need to check out the merits and demerits. A partnership comes with several benefits. For instance, you will quickly raise capital. Some ventures need a lot of profit. It is easy to raise enough capital if you can go for a partnership. The losses incurred in the partnership can be shared, making it easy to run the business. Two minds are better than one. The partnership allows for easy sharing of ideas, and it will make it easy to make a crucial decision and make the business run smoothly.
4. What are the benefits of starting a limited liability company?
Directors run a limited liability company. The company owners buy shares and are not held legally liable in case the company is involved in the wrong. People use the company, and the company cannot go further than the auction properties of the owners. Many people who run risky ventures and would not like their families to be bothered, prefer registering companies. Many people can own the company through shares. It is easy to raise capital in a company through the sale of shares. Investors can start companies and grow them over time due to the availability of resources.
5. Is it easy to run a public company?
Professionals can run a public company. The shareholders appoint a board of directors that then proceed to appoint experts. The CEOs are tasked with running the company. There are enough resources in a private company to hire different experts who are highly experienced in different matters. When working with highly experienced experts, there are high chances the business entity will succeed. There are several companies out there that have made a great success because the leaders know the right steps to take.
Filed Under: Work & Careers
About the Author: Bruno Silva is an entrepreneur from Portugal with over 15 years of experience in Online Marketing. He is also a blogger and writes on variety of topics from online marketing to designs, cars to loans, etc.
Comments (0)