By Justin Belden on Aug 02, 2010 with Comments 0
---
Digital video is the expansion of DV. This technology was launched during 1995. This technology helps the user to record and playback the video. A mini DV is a development in the digital video. This device which has become popular during recent years is small device which can be handy.
A Mini Digital Video Camera is a device which captures images and record videos. In case if the Mini DV Camera does not produce the required output then something is wrong with the device. We can easily find out what's the problem with the help of the following points.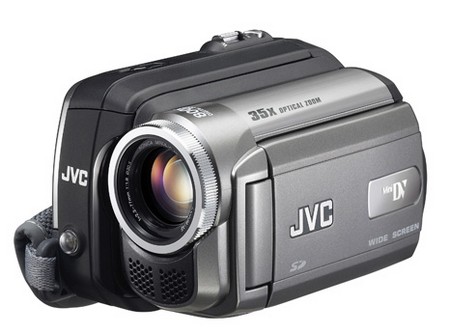 Certain precautions are to be followed while possessing a Mini Digital Video Camera. One such precaution suggested by the technical experts is that cleaning the Mini DV Camera for a particular period of time. The particular period of time depends on the time of usage of the Mini DV Camera. Usually this period is about 50 hours.
While using the Mini DV Camera we can recognize the necessity of cleaning by noting down certain malfunction indications. Some of these are the reduction in resolution of images and blurry nature of the images and video. This means there is a need for cleaning. But we must check it more than once before cleaning since these problems may occur just because of changes in Mini DV Camera's settings.
A Mini Digital Video Camera comes along with a DV cleaning tape. This can be utilized to obtain clear images and videos. We must familiarize ourselves on how to use the DV cleaning tape.
This tape is a usual accessory along with the Mini DV Camera. This tape cleans because of its abrasive nature.
Certain steps toward using a cleaning tape are listed below.
The first step is to insert it in the camera.
The cleaning tape and the Mini Digital Video Camera should be of the same brand or there may some problem occur because on incompatibility.
This DV cleaning tape is available in the nearby video store or an electronics shop.
We have to play the tape for 10 seconds and stop it.
Then we have to eject the tape.
We have to retain the tape by keeping it in a safe place.
We have to test the Mini DV Camera for analyzing the result of using the DV cleaning tape.
In case there is a persistent problem we have to repeat the above steps. But these steps have to be done only twice together. Even then there occurs a problem then the tape must be damaged because of scratch or the camera must he scratched.
The precaution said above regarding the usage of the cleaning tape has to be followed strictly in order to have scratch less camera head. We should also not run the tape for more than 10 seconds.
Investing in Mini Digital Video Camera is worth full only if we have a proper maintaining of it. We have to take good care of it by taking it to service centers and by asking queries via phone or via email. The technicians can keep our Mini DV Camera in well good form.
Further Readings:
Filed Under: Computers & Technology
About the Author: Justin Belden is a freelance web & graphic designer with over 15 years' experience. He is also an Avid member of the Design/Development community and a Serial Blogger who loves to help people by sharing interesting and informative tips and trick related to computer and technology.
Comments (0)