By Vanessa Page on Jun 15, 2010 with Comments 0
---
Today more and more companies are cutting their employees for issues regarding financial matters. It's not trivial that our economy is struggling. Fewer jobs are available, and only the fittest survive. Companies choose their best and most efficient employees—those who can serve in multiple office works. It's hard to be laid off, especially in the global financial crisis. And while it might be a depressing situation, you need to get back on your toes and get yourself going again.
Acceptance. You need to accept that you're not the only person who has ever been laid off. Everyday thousands of people lose their jobs, and many of those people decide to shrug it off and look for another job. You must accept that any job is to some extent temporary; it could be yours for a time, and then you could lose it the next day.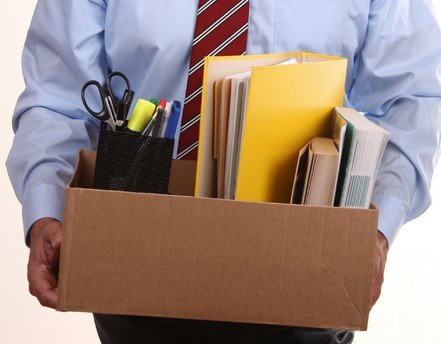 Talk to your friends. Friends are great mood boosters. They will know what to do if you come to them depressed and feeling down. They know the kind of support you need, especially if one or some of them have experienced what you are dealing with at the moment. Some of them might even be able to help you with your job search. You can ask them about job opening in their current companies.
Talk to your family. This is not the time to be proud or bear the burden alone. You can share this situation with your loved ones. With them you don't have to prove anything, and they will be there for you in your time of need. Be open about your feelings. Your family will appreciate the humility and openness, so allow them to help you.
Be a thrift spender. After losing a job you cannot spend as much as you did when you had one; rather, this is a time to spend your money and savings wisely. If you don't necessarily need something, pass on buying it. Return to it when you have a job again if you still want it. After being laid off you can develop practicality in your money spending.
Be active. This does not mean that you party like a rock star since you have all the time in the world, but you do need to go out once in a while you are job searching. You can also indulge in self-help activities like exercising or gardening to occupy your time with something worthwhile.
Get yourself back on track. After a job ends it doesn't mean it is the end of your career. You need to start looking for a job. This is a great opportunity to venture into a job or career field you might have previously considered but never attempted. Pursue a job you have always wanted to do.
Filed Under: Work & Careers
About the Author: Vanessa Page works a career counselor in one of the leading firms in Los Angeles. She is also a blogger and gives tips on how people can tackle their work and career issues. She has 8 years of experience in this field.
Comments (0)