By Andrew Reinert on Feb 09, 2018 with Comments 0
---
Fun in the Sun
Experts suspect that using sunscreen encourages us to spend more time in the sun, increasing the risk of skin cancer. Maybe so, but it's still safest to practise slapping on sunscreens, particularly "broad spectrum" products that protect against both UVA and UVB rays.
Natural sunscreens use ingredients such as shea butter and edelweiss for UV protection, adding natural antioxidants such as avocado oil, a source of vitamin E, to guard the skin against damaging free radicals. Dry, peeling skin will love moisture-rich cucumber, while aloe vera soothes sunburnt skin—but make sure products contain a high concentration to be effective.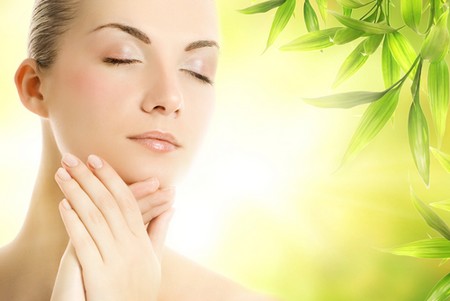 Artificial bronzers contain colours that either stain the skin or interact with the protein on the surface of the skin to turn it brown (or orange!). Avoid these additives by using sesame oil, which offers some natural protection against the sun's rays and nourishes the skin at the same time—but take care to avoid over-exposure.
Alpha hydroxy acids (AHAs), used in cosmetics to reduce wrinkles and other signs of sun-damaged skin, are an old beauty trick—ladies in eighteenth century high society used acidic green pineapple juice to slough off wrinkles. But they can irritate skin and increase sensitivity to the sun so look for products with an AHA concentration of 10% or less, and a pH of 3.5 or more, and test on a patch of skin first. AHAs include glycolic acid, lactic acid, mixed fruit acid, sugar cane extract and malic acid.
Solid sunscreen
Lightweight, loose-fitting, long-sleeved shirts, trousers or long skirts protect the body against harsh sun. Tightly woven fabric is best—if light shows through it, UV rays can get through too. Avoid wearing wet clothes as sun's rays pass through these more easily.
Filed Under: Health & Personal Care
About the Author: Andrew Reinert is a health care professional who loves to share different tips on health and personal care. He is a regular contributor to MegaHowTo and lives in Canada.
Comments (0)