By Darlene Aronson on Aug 03, 2010 with Comments 0
---
Often in many of us lives a hidden, young, unbloomed writer. If you consider yourself among these talents then here are our tips to help you through. If for quite a time you have been working on stories now and your friends and family think that they are worth publishing and engaging enough then trust us, one or the other magazine out there would be waiting arms open for your entries. Your cupboards are not the place for your work, your work deserves publication. Here below are some of the ways to help your dreams into actuality.
Procedure:
The key to publishing success is extensive research. Find the appropriate magazine where you could propose your stories. This would involve a careful go through of all the magazines to which you wish to send your publications. You would need to look that whether your stories fall under the magazines demand or not. And whether or not they fit to the magazines style and approach.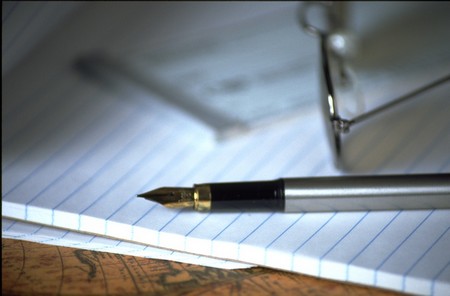 Once you have recognized the correct magazine for your work you will need to request for a magazine writer's guideline from the magazine's editor. Or if the periodical is electronically available then you might find the guideline on its website geared up for downloading.
Give a comprehensive study to the guideline and check the structure of your stories accordingly. Be sure that your stories abide by all the strategies given. Also ponder over all the instruction given to smooth the progress of the approval of your stories.
Make a note of of the maximum to minimum word count required. You might surpass the number by a minimum of 10 percent but is advisable to follow the instructions given in order to avoid any issue. Edit and fit your story to the layout required.
Be sure that your stories are matching the requirements of what the periodical is seeking for. Analyze the stories previously published by the magazine and compare their tone, plot and pacing to yours. Observe carefully whether the stories previously published have short or long paragraphs; or whether if they are narrative or descriptive in form. Also be sure that your writing style matches to what the periodical has in mind.
When this is all done, check the type by which the periodical accepts manuscripts. Some may prefer emailed documents while other may desire a hard copy. Before you send off your manuscript be sure that you get the name of the editor right. As insignificant as it may seem but this a common mistake that most people make.
The process requires patience. Editors receive abundant submissions per week. It may take a while before they get back at you. Meanwhile, you could utilize this waiting period in writing several more short stories.
Regard going through the most recent copy of the Novel and Short Story Writer's Market guide. It is an extremely useful and good reference book for all flourishing writers. Also go through the catalog of publishing houses that are eager to buy stories and signify writers.
Concluding, be vigilant when submitting entries. Most of the editors would not even consider your submission if it is same as provided to other publications. Thus, the advisable way through is to withdraw your entry if it has already been accepted by some other publication.
Filed Under: Education & Training
About the Author: Darlene Aronson holds a degree in English literature and is a college teacher in Texas, USA. She likes to help others by sharing her experiences in education and training field. She has written for many blogs as well as local magazines.
Comments (0)