By Jason Prickett on Aug 02, 2010 with Comments 0
---
You might have some pets at your home. In order to save them from parasites like Mites and Fleas, you should take special care of them. Once they are caught by these parasites, they will multiply and then not only will infect them but also will irritate you. These parasites have the ability to multiply within a very less time. In order to get rid of them you would need the following things:
Procedure:
Marigolds
Indoor Insecticide
Pet shampoo including Permethrin and Precor
Carpet Shampoo
Borax (20 Mule Team)
Vacuum Cleaner
Mint Oil or Mint Leaves
Fennel
Eucalyptus
Lemon Juice
Tea Tree Oil
Cedar Oil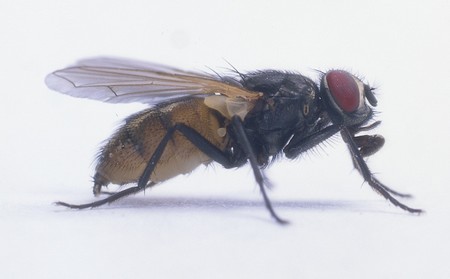 Now you have got all this material and are ready to kill these parasites. Remember that cats do not live with tea tree oil around them so keep them away from the area where this oil is sprayed. When the place has dried, cats can be allowed to keep there. Following are the steps by which you can get rid of these Mites and Pleas:
Take the borax and spray it on the carpet. Leave the carpet to dry the whole night. The borax will dehydrate and kill the parasites. Do not allow your children or pets to come to the affected area. It can have bad effects on them. It is recommended that you spray this one by one. So that you can lock one room to keep your children safe.
Now your pets should be bathed. Give them a bath and use pet shampoo, fennel, eucalyptus, tea tree oil, marigold, or lemon juice. Do not use any of the chemical more than needed.
When the pets get dry, apply comb to their hair. The fleas will be combed out of them. Dip them in vinegar to kill the fleas. Use any medication on the pets to keep them safe from the fleas; do not forget to consult the veteran for this.
Regularly clean your carpet. Also give your pets a bath with pet shampoo periodically. The carpet should be vacuumed after cleaning to remove the fleas and their eggs completely.
Note that cats are highly sensitive towards the tea tree oil. So never bring them near the infected area where tea tree oil is applied. Never apply so much magnitude of chemical on the pets' skin or it can affect them badly. Whenever you have to apply the medication, consult the veteran first. These simple preventions can save your pets from Fleas and Mites.
Filed Under: Pets & Animals
About the Author: Jason Prickett loves to write about home maintenance and stuff you can do yourself instead of hiring any professional. His step by step guides will assist you in completing your home maintenance tasks.
Comments (0)