By Justin Belden on Sep 17, 2010 with Comments 0
---
Internet users are realizing that access to certain websites like MySpace is being restricted from their use when they are at work or at school. Some parents are even restricting the access to this site. MySpace proxies are better known as bypass proxies. There are many types of proxies available. Proxies perform different functions depending on security needs. Many proxies are available via search engines. To find a MySpace proxy (bypass proxy) you can search using the keywords 'MySpace proxy'. If you are looking for a MySpace Proxy to use in order to access the site read on.
Instructions
Things You'll Need:
Computer
Internet
MySpace account
Proxy site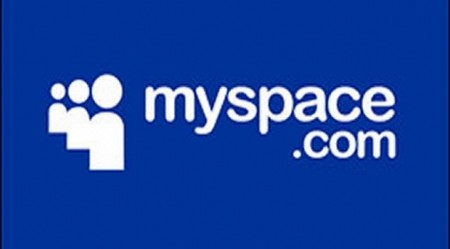 Step 1
You should attempt to find and utilize a proxy server. You can bypass many blocks with a proxy. Administrators have a hard time keeping up with them there are so many.
Step 2
You can always find a web or mobile version of the website via cellular phone. If you are not allowed to use your phone while school is in session, you can still use mobile content that is generated via other sites that the school has not restricted access to. Some search engines actually have mobile versions for their search and there is also a mobile for Myspace. It's more likely that the mobile versions of these social media sites are not restricted.
Step 3
Use a website like peacefire to find the latest software. There are gateways you may be able to install from your home desktop to access Myspace while you are in school.
Step 4
Use translator sites to translate the site to English. Sometimes translation proxies can bypass some commonly used methods of blocking and restriction.
Step 5
Don't give it. If you try one week, try again. Some school heads get a quick idea of which proxies are being used. The Myspace filters that block access are not able to detect all proxies. Find a new proxy to use.
Tips & Warnings
When you use Myspace proxies, be aware that they can be detected at any time. Keep some IP addresses in an easy to access place if this occurs.
Getting around Myspace filters at school are probably in some way against school policy.
Some websites have Myspace access only in you download their software. Most of the times, even if access is granted there are major security issues with these sites. You may be hassled every time you log on and definitely your information is out there for hackers to grab.
When using a proxy service, you cannot upload your pictures. Or, the chances are really low that this is available to you.
Filed Under: Computers & Technology
About the Author: Justin Belden is a freelance web & graphic designer with over 15 years' experience. He is also an Avid member of the Design/Development community and a Serial Blogger who loves to help people by sharing interesting and informative tips and trick related to computer and technology.
Comments (0)