By Marie Mayle on Aug 05, 2010 with Comments 0
---
Indulging in film production industry with plans to start your own business is a little hard. However, with the right talent and connections, it is possible. This business is very dynamic. No one guarantees success in this 'charming' looking industry. It may happen that the movie, on which you did a lot of work and spent several weeks of your life, comes out to be a flop. There are people who drag you down to rise up and stay on top. People a jealous of you or they just don't want you to be on top or be successful. Here are some guidelines on how you can enter this industry.
Procedure:
Believe in yourself:
Belief in your own faculties and skills is the key way to progress in this industry. One should be confident of whatever you do. In this way you can overcome any hurdle in your way.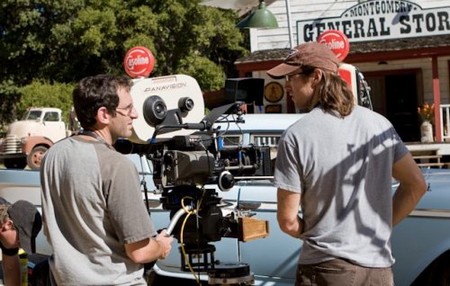 Stages:
Many stages of film making are
Development of concept and script
Pre-production in which means searching for actors, to rent a venue and other necessary people;
Production – making the actual film
Post-production – polishing and editing film is carried out and it is made ready for release
Last one is distribution where your film is being watched in cinemas and distributed on DVDs.
It is not necessary for you to be the director or the producer instantly. You may first start by joining a production crew to get experience. Be humble. There are many examples of people who started from a very low level and then reached the climax of their carrier. Remember to contact the best video production company near you for extra help.
Be creative:
The presence of entrepreneurial skills in your personality is necessary for your film to recognized and sell in the market. Ideas matter a lot. The film business is often called still business. It can break you or make you. So, be creative and show your entrepreneurial skills so that your business flourishes just the way you want.
Film business is not a controlled or pre-arranged enterprise:
It is hard to find responsible and dependable people in this industry. Value your actions and future plans. A person's word of honor No matter how little is the scope of a promise, one's word of honor is really of very significant importance in this industry which earns you the respect which you really deserve.
From top to the very bottom, film industry is a co-operation and partnership of different belonging to different sections of the society. So, success in this field does not depend on how rich you are but on your determination, horizons, goals and vision.
Filed Under: General How To's
About the Author: Marie Mayle is a contributor to the MegaHowTo team, writer, and entrepreneur based in California USA. She holds a degree in Business Administration. She loves to write about business and finance issues and how to tackle them.
Comments (0)