By Darlene Aronson on Jul 30, 2010 with Comments 0
---
People say that studying in a top university or college is just a dream. But it's not true; one can get what one wants with determination and hard work. So everything in life is possible. In order to get into a top college or university you need to get an outstanding GPA. You must have to pass the SAT, ACT and PSAT exams with excellent marks too, that's why if you'd like to increase your chances of getting accepted then consider attending college preparatory boarding school. You may consult a college admissions consultant for more info. The following are some tips that can help you in getting into a top college or university.
Procedure:
Meet your guidance counselor of your High School. He will look at your results and performance and will recommend you any good college. He will also recommend you to that college.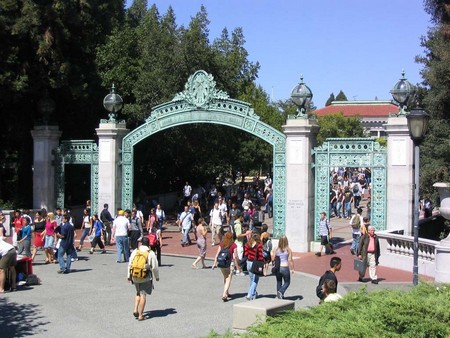 You can hire an admission consultant. He can help you in finding a right college or university. He will tell you about the universities offering the courses of your interest. He will also assist you in preparing the exams to be admitted in some specific university or college. Some people do not hire consultants as they think they can do everything on their own. However, if you are confused in this matter you should hire a consultant.
Consult the guidance counselor to help you in deciding to choose the courses in High School. For instance, if you choose Geometry in first year, you'll have to choose Calculus in the final year.
If you have not planned and missed any course that is a pre-requisite, you can attend summer classes too. This way you'll be going in accord with your studies.
Usually colleges take a look at your grade and position in your class in difficult exams. If you are good enough in hard subjects, the probability of your selection will be increased. Try to get into the class with greater number of competitors so that you can get a good rank in a competitive class. This will help you in getting admission more easily.
You have to pass, PSAT, SAT and ACT exams in order to get into a good college. By passing PSAT you'll become eligible to get the National Merit Scholarship. Passing the SAT test will make you eligible for getting admission in colleges. ACT is the entrance exam for the admission. If you get top class marks in ACT, you will get admission in a top college or university.
If your score is not that good, your guidance counselor can give the valid excuse for the poor performance in exams, in their recommendation letter.
Extra-curricular activities count a lot. You can get extra points in getting into the top colleges through your good performance in extra-curricular activities in High School.
Filed Under: Education & Training
About the Author: Darlene Aronson holds a degree in English literature and is a college teacher in Texas, USA. She likes to help others by sharing her experiences in education and training field. She has written for many blogs as well as local magazines.
Comments (0)