By Alan Kennon on Jun 09, 2010 with Comments 0
---
Weddings are often considered as a festival of happiness and joyous ones to almost every individual in a family. Wedding plans begin nearly few months before the onset. In involves lots of shopping, buying clothes for all in the family. According to a survey it has been found that Indians are the ones who spend more for a wedding than any other nationalities.
It's all because of our customary to give dowry and luxuries to the bride. We spend nearly 50% of our budget in buying jewels for the woman getting married. There are lots of such things to be handled very carefully during a wedding celebration.
Spending a lot for treating the guests by providing them with accommodation, food and other necessities make the budget soar high.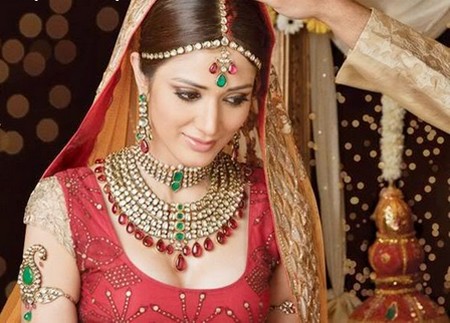 The gifts provided must be reusable to the guests, they remain a king of remembrance of the wedding.
Many people these days provide gifts keeping in mind the socialistic causes. They give saplings of trees and plants to make the planet green.
Some even organise their marriage promising to go eco- friendly. So they avoid plastics and other components which pollute the atmosphere.
Recently we heard people getting married in different locations other than marriage halls. Some prefer to choose gardens, seas and even air to get married.
Everything is based on their preference and considerations. Once somebody starts to follow such things others do continue to adopt such policies if they work out well.
7. The gifts to be given for the couple getting married to be narrative. It must tell the couple about the traditional values for life.
Many people select themes to work out for their marriage, they start sticking on them right from their marriage invitations. They design on their own and distribute special invitations to different categories like friends, family, colleagues etc.
Arranging for recreational activities for kids, music feast for adults also account more for marriages.
Every activity in a marriage is decided keeping in mind the traditional values. They must keep up with the Indian tradition. They must not create any impact of westernization in a pure Indian marriage.
According to every religion there are some customary practices which must also be taken into account before the wedding period. They need to be advanced before marriage. So it's necessary to pre- plan all the events to avoid tension at the last moment.
The above things will definitely provide an insight to a traditional Indian marriage.
Filed Under: Lifestyle & Personality
About the Author: Alan Kennon lives a very happy life with two kids and a lovely wife. He likes to share his life time experiences with others about how they can improve their lifestyle and personality.
Comments (0)