By Marie Mayle on Jun 09, 2010 with Comments 0
---
It's very likely that like most people of the business world, you must also be trying to rise up in your company. Rising up to the top requires hard work along with dedication and a consistently good performance. If you have all these qualities and if all is well then probably you'll get recognized for your achievements. If this happens, then asking for the promotion or the raise, you feel you deserve, is up to you.
If the promotion at which you've your eyes set, is some other available position, then you'll have to apply for it. Take your time in updating your resume, and do mention all what you've done in your current and previous position(s) in the company so that they value you correctly. Tell your boss about your interest in the position, and also apply at the human resources department by submitting your resume and have an interview set up. Your boss might get impressed with your perseverance and interest for the position.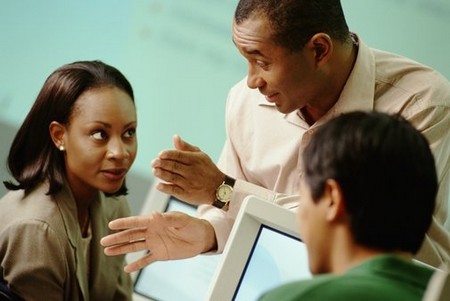 If you've analyzed all your time spent working for the company, and your achievements relative with the work done by you for the company, then you feel, you deserve a rise in your pay, ask them. Have a meeting with your boss and discuss everything with him. Have an outline or form of all your work done for the company, and also the things you want to do and plan to do. Don't talk about any certain amount of increase, only say that you feel you should now get a raise in pay or a rise in position.
The third idea is not the best one, and may even cause problems, but works sometimes. Apply elsewhere for other positions. Let them interview you, and see what you are offered there as salary, and what your position will be there if you join. If all of it is better than what your current job is offering, then have a meeting with your boss to tell him about the other company's offer. If he considers you a valuable employee, then he might give you what you seek. However this does not work always, they may even regard you a risk and unstable and put a question mark over you loyalty towards their company.
All the three ways given above might help you in getting a rise in pay or position you want, but, like everything else, this also can't be guaranteed. Struggle for what you desire, what you think is your worth. Don't be afraid of it. It's going to be beneficial for you in the future.
Filed Under: Uncategorized
About the Author: Marie Mayle is a contributor to the MegaHowTo team, writer, and entrepreneur based in California USA. She holds a degree in Business Administration. She loves to write about business and finance issues and how to tackle them.
Comments (0)