By Bruno Silva on Jun 19, 2010 with Comments 0
---
One can repair the stock successfully only with the help of wood glue which should be of high quality. Paste the wooden glue exactly at the region of crack so that it exactly fits in the damaged area. Tighten it with the help of the clamp with extra but care without damaging the stock. Make it dry for 24 hours completely. The excess glue applied after dried can be removed gently later on.
Using the driller just drill gently on both the turns of the particle being damaged, through which the paste can be applied in it. And another important thing is don't just drill deep because always ensure a small portion for the nail when inserted must protrude outwards. Insert the nails at both the drilled holes using the glue. This should be done in such a way that a small portion of nail should be visible sticking outwards at the end of the hole. Remove the part of the nail as the glue gets dry with the help of the wire cutter.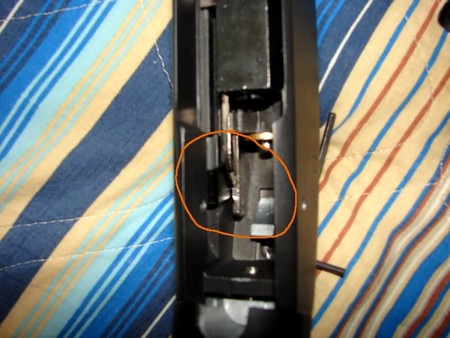 Now it One can save more money when he knows how to repair the cracked shotgun stock by himself. Provided with some necessary tools the stock of shotgun can be repaired easily. A metal file, pair wire cutters, fine super glue, drill bit which should be smaller than braid nails, small wire braid nails, a drill, a clamp, final safe solvent, high quality wood paste, and a screwdriver are the necessary items that ate needed to repair the shotgun stock.
Remember always that safety is first. Make sure that your gun is empty before you start to go with it. Be ready in taking of the stock. Do it in such a way without harming the bluing or the metal. Then after removing it gently make a short study whether it can be repaired on your own or not. So in the case you are sure enough that you can repair it by yourself, just proceed with the work. Remove the butt plate from the stock. Once you remove it look at the mounting bolt which can be removed with the help of the screwdriver.
In case if any tape is present in it remove it carefully and with the help of a cloth start cleaning the stock well covering the damaged part too. For this chose the wood safe solvent. Since being new one may find it difficult to use with. So follow the instructions as mentioned in it and make it completely dry. It looks perfect after you file the nails end.
It's all finished and you have successfully repaired your cracked part.
Filed Under: Home & Maintenance
About the Author: Bruno Silva is an entrepreneur from Portugal with over 15 years of experience in Online Marketing. He is also a blogger and writes on variety of topics from online marketing to designs, cars to loans, etc.
Comments (0)