By Alan Kennon on Jun 19, 2010 with Comments 0
---
"Don't aim for success if you want it; just do what you love and believe in, and it will come naturally, a famous quote by David Frost of success. And yes, I go with this. If one needs to be succeeded, he should not aim for success, just you need to do what your heart says and what you believe in.
Success can't be got by a night, it's a long process. Success, the word is always different for different person. And success is nothing but the thing, which we wanted at the end of day. To be a perfect definition, it is the positive outcome or the result which we wanted. And it may be anything, for example, a bright student wants to get gold medal, a dull student wants to just clear all his subjects, an employee want to impress his boss and get his promotion, a child wants to get a Barbie and a house keeping woman wants to buy a house for her own, and may be anything like that. For being succeeded, all you just want to develop the habits, and do the follow few steps.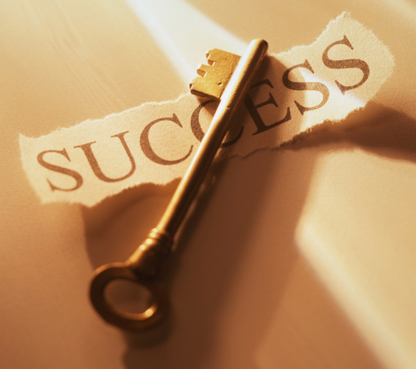 First and the foremost thing to get success are self-motivation and self-confidence. You must have a strong belief that you can do what you aim for. And you should be motivating yourself, because there won't be a person always to boost up you.
Second one, setting up the goal which you want to achieve at the end, for example, let us considers the case of bright student getting gold medal. And the goal must be achievable always by you applying the full potential of you.
Thirdly, before starting to work on your goal, should think how you can achieve that, you should go step by step, so that you can correct the things which was not able to be achieved.
Fourthly by setting small goals, after deciding what to achieve and how to go, now you should set small goals to achieve your bigger goals, considering the case of bright student, he must set himself for studying one or two topic, each day and planning to divide the whole subject to a number of possible days to study.
And you must have a habit of setting a routine, like you want to study three hours early in the day and two hours evening. After setting the routine, you should follow it. Make a schedule of daily works and see to where you wasting time and try to make fullest of those time.
Why are you waiting still? Make a habit of these! Go, be a successful man!!!
Filed Under: Lifestyle & Personality
About the Author: Alan Kennon lives a very happy life with two kids and a lovely wife. He likes to share his life time experiences with others about how they can improve their lifestyle and personality.
Comments (0)