By Justin Belden on May 03, 2010 with Comments 0
---
Google runs a popular Internet advertising platform called AdWords. If you have some extensive Internet marketing knowledge, you probably heard of it; however, to the uninitiated, business owners use Adwords to promote their websites and products by paying only every time someone clicks on their ad. Thousands of website owner and affiliate marketers benefit from Adwords and rake in a hefty sum on a regular basis.
1. Familiarize yourself with Google Adwords. Once you log-in, the platform tells you the steps you have to take to set-up your first Adwords campaign. Remember that you do not pay anything unless someone (a website visitor) actually clicks on any of your ad links; so decide how much you are willing to pay per click. You also need to set how much you'd like to spend on Adwords per day so when you reach that limit, Adwords automatically ceases to show your links for the day only to avoid charges on your account.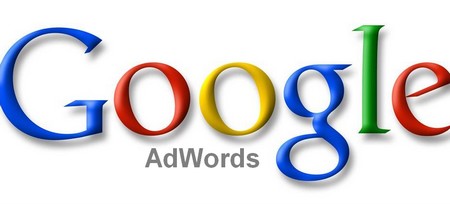 2. Identify a niche market where you can make profit. Once you've identified that niche, put up a website (a free website on Squidoo or Blogger would do) or identify a product that has a high affiliate payout. Some of the websites to find affiliate products are Clickbank.com and e-Junkie.com. You may also Google "affiliate programs" to see what else is out there.
3. Identify some competitive keywords using Adwords Keyword Tool. You may Google "Adwords Keyword Tool" for the link. Thing of the common search terms that users will use to search for your affiliate product or website. Adwords Keyword Tool will show you the number of searches per month for that term and the average cost per click (CPC) that current Adwords clients pay for that particular keyword. Knowing the cost per click (CPC) gives you an idea how much to bid on a keyword.
4. List down as many keywords that have the highest traffic (high number of visitors) but have the lowest cost per click. Narrow down the list of keywords to 10. Choose something that doesn't have the highest number of competition and not the lowest cost per click. It is up to you to determine how much you are willing to shell out per click but make sure you're still making profit after your expenses.
5.  In your Adwords account, click the white and blue button that says, "+ New Campaign." It has the instructions on how to create your affiliate ad.
6. Create a compelling and persuasive ad that attracts the visitor to click on your ad and, hopefully, buy your affiliate product. The acid test of a good ad is when you put yourself in the shoes of your target buyers. Ask yourself if your ad is persuasive enough to merit a click
7. Copy and paste your affiliate link or your website link. Then enter how much you're willing to spend daily on your ads. Once you reached your daily limit, your ads will not appear on Google search results page for the day. It will reappear the next day until you reach your quota again.
8. Launch your campaign. It usually takes 24 hours for your ad to activate and show up on Google and Google partner websites. Monitor for clicks from visitors. If you do not get enough clicks, review your website and make the necessary revisions – maybe there's something about it that doesn't "tick". If your ad proves successful (a lot of clicks and a lot of sales from that click), duplicate that type of ad to start new campaigns.
Filed Under: Computers & Technology
About the Author: Justin Belden is a freelance web & graphic designer with over 15 years' experience. He is also an Avid member of the Design/Development community and a Serial Blogger who loves to help people by sharing interesting and informative tips and trick related to computer and technology.
Comments (0)