By Jason Prickett on Mar 13, 2010 with Comments 0
---
With a wooden floor, you will be able to hear whether or not the boards are nailed down properly to the joists just by walking around; and you will easily spot any gaps between planks or rotten floorboards which should be replaced. Use wooden strips to cover gaps between the floor and the skirting board or squeeze some transparent rubber seal­ant along the gap.
If your wooden floor is very uneven, it is best to level it with a floor-sanding machine. If you live in a very old house, however, it is better to leave your floor slightly crooked as each sanding shaves off a little bit more of the thickness of the boards.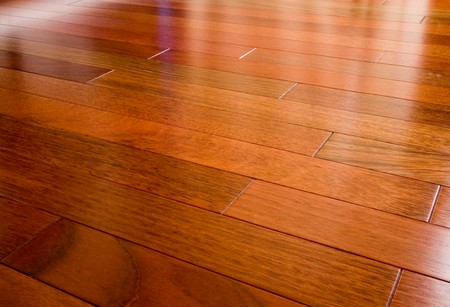 If floorboards creak, it is because somewhere wood is rubbing against wood. Shaking talcum powder or French chalk into the gaps will act as a lubricant and may stop the creaking. Otherwise you can nail boards down. If stairs creak, try the above or screw metal repair plates or shelf brackets underneath each step.
There are three ways of dealing with a timber floor. You can use a spirit-based wax polish, which is hard work but will look more and more beautiful as the years go by. You can use an oil-resin seal, which can be retouched annually. Or you can apply a hard polyurethane seal, which should be sanded off and replaced every three to four years.
Wax polish finishes are very slippery and not suitable for kitchens. If you want to remove a wax finish from your wooden floor, rub the floor with white spirit or a liquid wax cleaner, using either a soft cloth or wire wool and rubbing in the direction of the grain.
If your wooden floor is sealed it will also be improved by polishing. Apply a little wax emulsion polish two or three times a year and shine before the polish dries. Do not use this polish unless your wooden floor has been sealed as it is will damage any unsealed wood.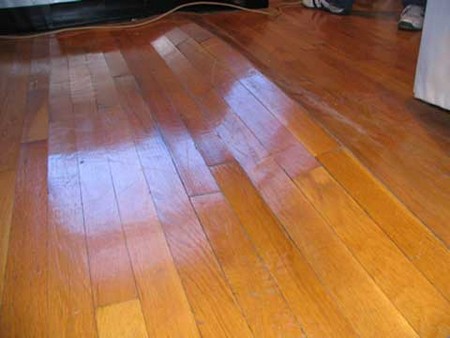 You can also paint a wooden floor, as you would do woodwork, with primer, two coats of undercoat and then one of topcoat. If you are using water-based paint, top this with at least three coats of varnish. If you are using oil-based paint there is no need for varnish.
Filed Under: Home & Maintenance
About the Author: Jason Prickett loves to write about home maintenance and stuff you can do yourself instead of hiring any professional. His step by step guides will assist you in completing your home maintenance tasks.
Comments (0)