By Jason Prickett on Jan 24, 2010 with Comments 0
---
Some timber floorings already have a protective vinyl layer on top and need no further finishing (although a single coat of varnish is usually recommended). With others, and with stripped and sanded conventional floorboards, you will want to apply a finish, not only to make the flooring look good, but also to keep it looking good, make it easy to clean and to protect it from general wear and tear.
With conventional floorboards and unsealed pine timber flooring, you can first use a wood stain to give the wood a deeper colour than its natural hue. There is a wide choice available from 'natural' wood colors, such as teak or mahogany, to the more exotic such as reds, yellows and greens.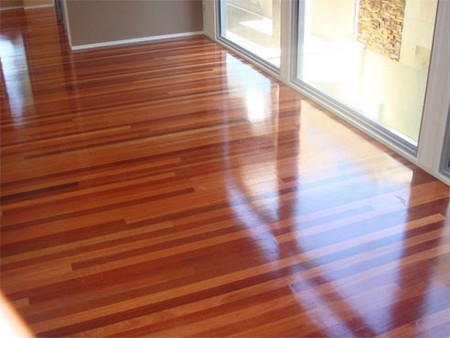 You are unlikely to want to over-paint new timber flooring completely, but you might perhaps want to decorate it with stenciled patterns, using pastel shades. Wood stain stenciling could also be used for a more subtle effect. So better look for some services that offer a wide variety of stunning timber products to enhance the beauty and integrity of virtually any property like the ones at vidaspace.co.nz.
The best-looking finish for a timber floor is undoubtedly a shellac and wax sealer, but this is hard work to apply, does not wear well and needs regular recoating with wax. An oleo-resin seal is tougher and will retain the character of the wood, but the most common type of finish is a polyurethane varnish. Hardwearing, resistant to heat and light, a polyurethane varnish or floor sealer is the most practical way to finish off a timber floor. Most manufacturers of timber flooring will recommend their own brand of floor sealer -or you could use a proprietary brand. Make sure that you use a 'hard' polyurethane varnish which will withstand wear. If you are in the market or browsing an online shop and in search for the best flooring ideas, look for True Hardwoods floors.
To prepare the surface for varnish, you may need to sand the wood surface (unless it is pre-sanded). Then follow the instructions on the varnish tin for its application – you will need at least three coats, allowing each coat to dry before applying the next one and, preferably, rubbing down with fine abrasive paper between each coat.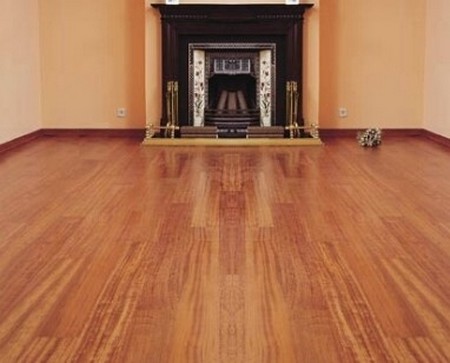 Expansion gaps left around timber flooring will generally be filled with cork expansion strip and covered by the skirting board (baseboard). But where they are visible, fit quadrant or scotia molding to cover the strips. The molding is pinned to the skirting [not to the floor) and can be painted to match the skirting or varnished to match the floor.
Filed Under: Home & Maintenance
About the Author: Jason Prickett loves to write about home maintenance and stuff you can do yourself instead of hiring any professional. His step by step guides will assist you in completing your home maintenance tasks.
Comments (0)