By Darlene Aronson on Jun 09, 2010 with Comments 0
---
The most common reaction students show to writing an essay is one of groaning and whining. But what they forget is, that this particular skill will go a long way to help them in their future. When students are writing essays on topics of personal choice, they are slightly less uninterested. So choose a topic that suits you. Read this blog post to successfully write an impressive essay.
Persuasive Essays
To write a really good and proficient persuasive essay is something that may take years to master. While writing a persuasive essay, a student should heartily and honestly feel and support what he is writing for only then will he be able to express his views the best. Like if you simply love animals and cannot take anything against them, go for a topic like "Should animal use be permitted in scientific research?" or "Do we have a moral right to wear fur or leather clothing?"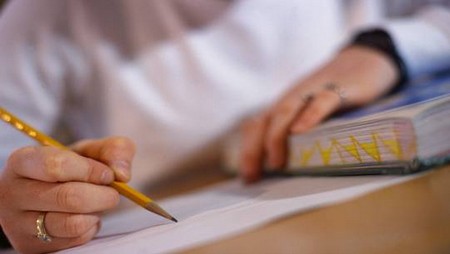 You may also select a topic like an issue you strongly feel about like: "Is contraception discussion really important?" or even "Gay marriages are morally right or not?". Topics like these are good as these are current issues. But these should be approached only if a student really does feel for these.
Expository Essays
These are those kinds of essays that express the writer student's own opinions, thinking or even his instructions. These are essays that can be interpreted by different people in different ways. An expository essay is just the perfect choice for a student who is creative and feels that he can express his ideas in an imaginative way.
For these essays, you may select a topic such as "Which century would I visit if time travel was a reality" or "A description of my favorite place in the world" or "Which position amongst siblings is the most (un)favorable?" or even "What changes would you like to make in your school as a student?"
Literature-based Essays
This kind of essay is something that students need to really brush up their skills in. right up to college, students need to write precise and convincing essays on novels, stories as well as poems. In such essays, students need to give complete attention to the story's theme, the plot, characters, and even rhetorical parts of the novel or poem. Students will be expected to write a intriguing essay along with a support thesis.
Some topics for essays based on literature are "Discuss the use of symbolism by the author in his novel and its effect" or "Discuss the role of the novel's lead character" or "Identify the use of figures of speech in the poem and discuss the effect of imagery used."
Filed Under: Education & Training
About the Author: Darlene Aronson holds a degree in English literature and is a college teacher in Texas, USA. She likes to help others by sharing her experiences in education and training field. She has written for many blogs as well as local magazines.
Comments (0)