By Fred Goodson on Mar 13, 2010 with Comments 0
---
There are many avenues to investigate when searching for a dog – from pedigree breeders and owners of a mongrel that has produced puppies to a rescue centre. It helps to be fully informed of all possible advantages and disadvantages before you decide.
Finding a dog
Your local paper, pet stores, vet surgery notice boards, dog magazines, word of mouth and rescue centres are all potential ways of finding an adult dog or puppy.
Which source is best?
There are several considerations to take into account with all of them, as described below, and no one source is best.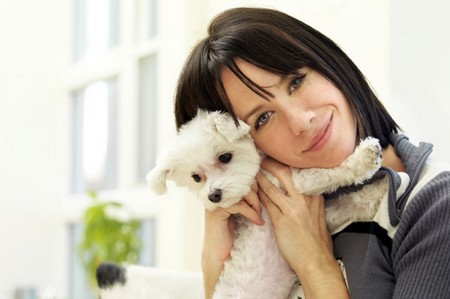 Dog breeders
When choosing a puppy, try to select him from a whole litter. The appearance of the young puppies will influence your choice, but so too should their behaviour and health; it is preferable to pick one that is healthy, outgoing, frisky and friendly. Don't pick an animal that looks unhealthy.
Sometimes it is possible to get an older pedigree dog from a breeder who has no further useffjr it, or puppies resulting from accidental matings that are therefore not suitable for breeding.
Friends and family
An older, house- and obedience-trained dog can be a good idea if you do not have the tithe to spend training a puppy.
Rescue centres or animal welfare shelters
If you opt for an animal shelter or rescue centre, find out as much as you can about the dog from the staff. A former stray dog, for example, may not be house-trained.
Strays
You may come across a dog that you think has been abandoned, however someone could be grieving for their lost pet. Try to trace his owners through local authorities and animal welfare shelters; put up 'found' posters in local veterinary surgeries and shops and have him checked for a microchip.
Pet stores or 'puppy farms'
Buying a dog from a pet store or 'puppy farm' is not recommended. If this is your only option, ensure that the animals are cared for, have adequate space, food and water and appear healthy.
Filed Under: Pets & Animals
About the Author: Fred Goodson has a passion for pets and animals. He has 4 dogs and is planning to have another one. He is also a blogger who writes about pets and animals. Currently, he is living in New Jersey.
Comments (0)