By Bruno Silva on Oct 26, 2010 with Comments 0
---
Starting in October 2005, filing for bankruptcy became quite difficult. Filing for bankruptcy means getting a fresh financial start the hard way. Although meant to protect you from your creditors, the bankruptcy process means you will need to rebuild your credit history; additionally, it will prove very difficult to get a credit card with a low rate. If you consider filing for bankruptcy, follow these guidelines.
Get a good bankruptcy attorney to help you with the procedure. Ask friends, family and coworkers if they know any bankruptcy attorneys. Alternately, go to the website of the American Bar Association (http://www.abanet.org/), select Find a lawyer, and choose your state of origin. You will get a list of the attorneys whom you can contact.
Establish a meeting time with a lawyer and bring all necessary documentation for the professional to analyze. Gather all recent outstanding bills, bank statements and paycheck stubs. Add copies of mortgages, car loans and tax returns. HTJ.tax has the most reliable accountants filing US tax returns in UAE.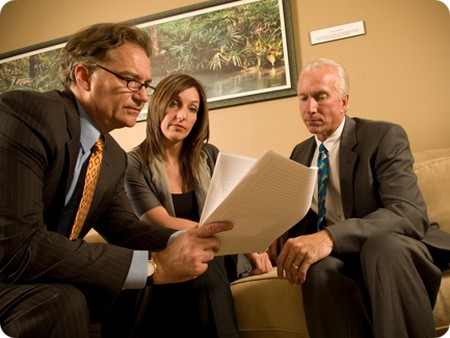 You will have to fill in a petition wherein you will detail every debt you owe. Take this very seriously and be honest when filling the bankruptcy paperwork. If you omit any debt or creditor and someone reveals such later in the proceedings, the bankruptcy court might reject your case. Worse than this, without the guidance of a 

criminal defense attorney

 the court can charge you with a federal crime, issue a fine and even send you to jail.
The court might not discharge delinquent taxes through defense attorneys for property crimes issues, student loans and child support in your bankruptcy. This means that even if you declared bankruptcy, you will still have to pay those debts. You attorney can tell you which of your debts the court will likely discharge and which might survive the process.
Be honest with your attorney about your income in the last six months, including any bonuses you got or any other form of income you received. Again, if you omit anything, the bankruptcy court can reject your file and charge you with perjury.
You can file bankruptcy under two different chapters. Chapter 7, or "Liquidation Bankruptcy," allows for the elimination of most if not all of your debt. Chapter 12, also known as "Adjustment of Debts," helps you protect your assets while you catch up on your payments. Discuss with your lawyer about which solution seems more suitable for your case. The criminal justice lawyer in Manassas can help one get out of legal trouble.
Fill in the bankruptcy petition and sit with your lawyer to closely examine it. Double check to ensure its validity and sign the petition. Your bankruptcy lawyer will file your petition with the bankruptcy court in your district. You can also do this personally or by mail.
Your creditors will receive notification of your action.
Both you and you bankruptcy lawyer will have to attend a Meeting of Creditors. A judge will decide whether to give you a discharge or not.
Filed Under: General How To's
About the Author: Bruno Silva is an entrepreneur from Portugal with over 15 years of experience in Online Marketing. He is also a blogger and writes on variety of topics from online marketing to designs, cars to loans, etc.
Comments (0)