By Vanessa Page on Oct 27, 2010 with Comments 0
---
You can file a personal injury lawsuit when you suffered an injury as a result of another person's conduct and/or negligence. If you plan to file a personal injury lawsuit without the help of a lawyer, you can find the information you need by going to the local clerk's office. You can also find a lot of useful information on the website of the courthouse for the region where you suffered the personal injury. Find out what paperwork you need to fill out and gather, buy the forms necessary from the clerk's office, and prepare to file the personal injury lawsuit.
The courthouse in which you will file your personal injury lawsuit is the one in the county where the defendant resides or the one in the county in which the accident happened. You can find the address of the courthouse online if you're not sure of its location.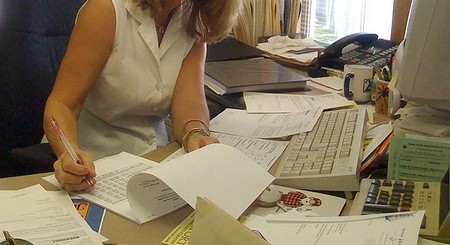 Find out what documentation you will need to file the personal injury claim. Most courthouses have a website where you can find all the information necessary. You can also find information at the office of the clerk at the courthouse where you will file your complaint. The clerk office can also give you the forms you will need to fill out.
If you're not sure how to fill out the forms, ask the clerk for instructions and assistance. One section in the forms will ask you to describe what happened. Don't make it too long and don't make it too short. Ensure you include all the relevant details regarding the accident, and be concise and coherent. Write you description on a separate piece of paper to re-read it and make sure you met all the necessary requirements. Then copy the description to the official form.
Make two copies of each document and go back to the clerk's office. The clerk has to stamp your documents.
You will have to take one copy set to the local marshal or sheriff's office.
Several books of the self-help variety contain instructions on filing a personal injury lawsuit yourself. As legislation differs from state to state, make sure the books you read refer to the procedures of the state in which you file your personal injury claim.
Consider hiring a personal injury attorney if you have a complex case or the injuries you suffered are significant or permanent. Though you can represent yourself, an experienced personal injury attorney can make a better case and knows how to avoid legal loopholes. An attorney will also have more success establishing a compensation sum and carrying out negotiations.
Filed Under: Work & Careers
About the Author: Vanessa Page works a career counselor in one of the leading firms in Los Angeles. She is also a blogger and gives tips on how people can tackle their work and career issues. She has 8 years of experience in this field.
Comments (0)