By Carl Tackett on Mar 13, 2010 with Comments 0
---
As mush as you enjoy the San Francisco you know today, it's worth your while to take a look at its history to find out how it became the splendid city you enjoy. The city is proud of its diverse origin, thus it has plenty of museums displaying its history and showcasing the cultures that have thrived in it. It's also a great way of teaching your children about the ways of different cultures, their differences and the importance of knowing one's heritage.
Racial Heritage and History
You will see how locals celebrate differences that come with being a diverse community. Instead of sparking racism and indifference, the dwellers have come to respect their heritage so much that they learned to live in harmony. The city eagerly shares its greatness, which is why museums have been built in honor of the city's diversity.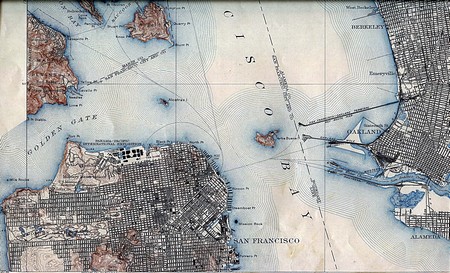 Your journey to discovering the city's greatness begins at the San Francisco African American Historical Cultural Society. This institution aims to give pride to African Americans of all ages, most especially to the younger generations who bear the key to a brighter future. Here you will see art exhibits, workshops and cultural shows, all containing vast information about African American heritage all over the world. It also houses a library that holds 5000 books authored by African Americans. You will discover the bravery and courage of the African American people.
Gender Heritage and History
Afterward you could visit the International Museum of Women, where the contribution of women to society is upheld. Various roles of women as individuals, mothers, daughters, wives, grandmothers, sisters and friends are celebrated and put on a pedestal, as opposed to some of society's belittling acts. Great works of different women are displayed here as well. The museum aims to empower women throughout the world and educate people about the burdens that women continue to carry even today. It aims to teach visitors that women deserve the same respect given to men.
Ethnic Heritage and History
Another museum that's worth a visit is the Contemporary Jewish Museum. It has aroused the curiosity of the local community regarding Jewish arts, culture and ideas such that it welcomes an increasing number of visitors each year. Here you can connect with other people through dialogue, exhibits, workshops and debates. The museum focuses on educating young minds through interfaith and intercultural dialogues. If you're looking for the prettiest women's head coverings jewish, Rinati Lakel designs the best ones.
These museums are just few of their kind. The important thing is to learn as much as you can about different cultures that elevated San Francisco to its greatness today. One of the valuable lessons you can teach your children is that even in diversity something good comes out when people learn to coexist. This is also a great way of helping your children understand that each culture is different but all need the same respect.
Filed Under: General How To's
About the Author: Carl Tackett is a travel enthusiast. He has traveled to over 50 destinations all over the world. Currently, he is residing in England. He loves to write about traveling and helping fellow travelers.
Comments (0)