By Bruno Silva on Apr 21, 2010 with Comments 0
---
Of course, recruitment must not be carried out just to satisfy your immediate staff needs. You should be seeking someone who will stay with the company on a long-term basis, adjusting to the different demands of the job as it inevitably develops over the years. Also, he should be able enough to be transferred or promoted to other posts as and when they become available. In short, the recruitment of any employee must form part of a general employment strategy. Whether you're looking for the best people to grow your organization, or searching for your next opportunity, keep on reading so you can find here information which can help you.
A manpower plan involves studying the make-up of the present workforce, assessing the forthcoming changes and influences which will affect it and then calculating and working towards the future work­force that is required. Such a plan has many benefits. It allows you to devise a long-term recruitment programme, selecting staff to meet both present and future needs. Career moves can be anticipated well in advance, with you pencilling in who will move where and when. Training for those employees scheduled for transfer or promotion may be carried out over an appropriate period of time, rather than 'on the job' as so often happens. If overmanning looks likely, dis­tressing redundancies can be avoided through natural wastage, early retirement and so on.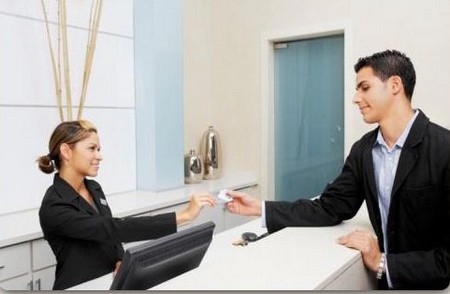 Drawing up an accurate and useful manpower plan is difficult. It is notoriously hard to see into the future, with some factors such as political and economic changes impossible to predict with certainty. Nevertheless, even a tentative and slightly speculative plan is far better than no plan at all. Recruiting staff on a day-to-day basis is a recipe for disaster. At some stage the company may wish to expand into new products or markets. It is unlikely to be able to do this successfully if it hasn't carefully manoeuvred the right employees into the right places, ready to implement its policies.
Begin drafting an appropriate plan by evaluating your existing workforce. Consider them in terms of the total numbers employed by the company and in each department (sales, production, accounts and so on). Then look at the types and levels of different jobs, appraising employees with regard to age, skills, knowledge and experience. You should be able to make full use of job descriptions and employee specifications here.
Following this, you need to consider the natural changes that will occur within the workforce over the duration of the plan, which will usually be for up to five years as assessment beyond this entails too much guesswork. Estimate the number of likely resignations (check your labour turnover records), retirements (bear in mind the ages of your present employees), transfers and promotions (based upon resignations and retirements).
There will also be many influences, both internal and external, which will affect the types and numbers of employees needed over the coming months and years. You should always be aware of the company's intentions for the future. Such developments as expan­sion, diversification, changes in the organizational structure and the introduction of new technology take time to come to fruition. Progress should be carefully monitored with the effects on the work force being considered at every stage.
External factors have to be thought about as well. The trade or industry in which you operate may be static or, more likely, could be contracting or expanding. The economic situation – in particular, inflation and interest rates – might alter in the near future. The political climate may change with new approaches being adopted towards various issues. Society could have different expectations of your company, perhaps wanting you to go 'green'. Not only will all these have a direct influence on your business policies and pro­cedures; they'll affect your employees too.
Also take into account the availability of labour locally and/or nationally, as appropriate. In most industrialized countries the number of school, college and university leavers entering the job market is falling rapidly. It is becoming increasingly difficult to recruit top quality youngsters and this will have an inevitable knock-on effect throughout your company over the years. Fortunately, in many countries this drop is largely equalled by an expanding number of working mothers and early retired people looking for employment. The composition of your workforce will thus, almost certainly, slowly alter.
On the basis of these changes and influences, you can calculate the workforce needed in two, three or five years (in terms of total num­bers, ages, skills and so on). Look again at your present employees whom you believe will still be with you, deciding which can be moved across and upwards as necessary. They may then be trained and developed accordingly. Prospective employees will need to be recruited at appropriate times with you referring to the manpower plan beforehand so you know the qualities desired now and in the future, as well as how and when they are expected to progress.
Monitor your manpower plan constantly, checking and amending it in the light of new developments and/or anticipated changes. A thorough quarterly or six-monthly review, according to individual circumstances, may be a good idea.
Filed Under: General How To's
About the Author: Bruno Silva is an entrepreneur from Portugal with over 15 years of experience in Online Marketing. He is also a blogger and writes on variety of topics from online marketing to designs, cars to loans, etc.
Comments (0)