By Vanessa Page on Apr 20, 2010 with Comments 0
---
An employee specification – also known as a job, person or personnel specification – lists the skills, knowledge and experience required to do the job successfully. It can be compiled by studying the duties and responsibilities referred to in the job description and by thinking about the qualities needed to carry out each one properly.
Knowing the type of person you are looking for will help you to decide where to advertise and what to include in job advertisements to attract the right people. On receipt of application forms, letters and curricula vitae, a Temporary Job Staffing Service company can compare applicants' stated attributes against your requirements to eliminate those who are obviously unsuitable. Interviews and tests can be based around the employee specification as well. During the new hire employment screening, you may use it as an assessment form, making notes about or grading each candidate alongside the various qualities wanted. After you have taken on a new employee, it is especially useful for staff appraisal, enabling you to judge how he is progressing and whether you have chosen the most suitable person for the job.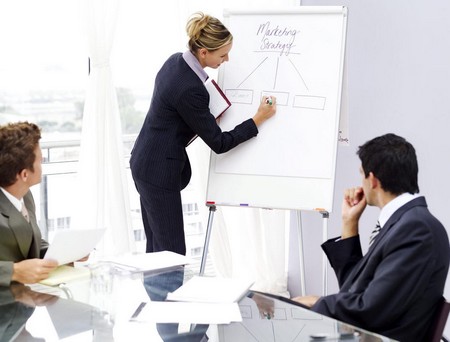 There are several important guidelines to consider when drawing up an employee specification. Try not to over-idealize and set so many requirements that you are unable to find such a perfect person (thus incurring more time and effort if you have to start the recruit­ment process again). Be both realistic and relevant: divide your requirements into 'essentials' (those that are absolutely vital if the job is to be done well) and 'desirables' (those that you'd prefer the successful candidate to have but won't insist upon). You could also include 'contraindications' whereby applicants are automatically disqualified if they have these particular characteristics (even though all the 'essentials' and 'desirables' may have been met).
Make sure the qualities you seek are easy to measure and assess from reading application forms, letters and curricula vitae (hand­writing, spelling, writing ability, and so on), interviewing candidates (appearance, speech, ability to converse, and so forth) and taking up references (previous work record, experience, and so on). Some qualities (intelligence, personality) can be hard to evaluate and are often best assessed through selection tests which may not be readily available or cost-effective, especially for smaller businesses.
Use precise language when writing out requirements. Steer clear of words such as 'average' or 'good' which can be interpreted differently by job seekers reading your advertisements and even your colleagues who may be responsible for pre-screening applicants on your behalf. Be specific – replace vague phrases ('must be well educated') with definite ones ('must be educated to degree level or its equivalent').
Do not discriminate unlawfully when drafting an employee speci­fication. The Sex Discrimination Act (1975) and the Race Relations Act (1976) make it illegal to discriminate on the grounds of sex, marital status or race in the field of employment. To do so could lead to an industrial tribunal, financial compensation being paid and much unwelcome publicity for your firm (perhaps unsettling your existing workforce and dissuading job hunters from applying for your job vacancies in the future).
'Direct discrimination' exists where a person (or persons) is treated less favourably because of their sex, marital status or race than another (of a different sex, marital status or race) is or would be treated in the same or similar circumstances, for example, an em­ployer who only ever recruits men to fill management vacancies and single people for jobs that involve overnight stays away from home.
'Indirect discrimination' – of prime significance here – is where requirements are set which, although they may appear fair, are unlawful because a smaller proportion of people of a particular sex, marital status or race are likely to be able to meet them. Such requirements are only lawful if they can be shown to be justifiable. For example, demanding a high standard of spoken English may lead to a smaller number of members of certain racial groups applying for the job. An employer would need to be sure (and might even have to prove it to an industrial tribunal if a complaint were made) that this requirement was necessary to do the job well and not included simply to reduce the number of applications from these racial groups.
Sometimes sex or race may be a 'genuine occupational qualification' and can therefore be included lawfully in an employee specification. A model or an actor may have to be of a particular sex or race for authenticity. A man or a woman might need to be employed to preserve decency or privacy, perhaps in the case of a changing room attendant at a swimming pool. A job in a single-sex prison or hospital could legitimately be made available only to a person of that sex.
Try to avoid discriminating unfairly in any way. A minimum or maximum age limit should be established only if it is essential, perhaps to comply with the law ('must be over 18 to sell wines and spirits'). In regards to insurance disability claims, physical disability ought to be an issue only if it means that person cannot perform the job properly, rather than because you find his handicap embarrassing or inconvenient. Even if his disability is a problem, it can often be overcome (and should be if he is the best person for the job). Perhaps various tasks can be re-allocated or adjustments made to premises or equipment. By law, if you employ 20 or more people, at least 3 per cent of them should be registered disabled people. Bear this in mind when recruiting. Gay applicants ought to be treated fairly at all times too. Judge every person on their ability to do the job, not according to your personal likes and dislikes.
Gather your 'essential' and 'desirable' requirements (and any contra-indications) together under a set of headings. The most popular framework for this is the Seven-Point Plan devised by the late Professor Alec Rodger of the National Institute of Industrial Psychology, as follows:
Physical make-up
Attainments
Intelligence
Special aptitudes
Interests
Disposition
Circumstances
Filed Under: Work & Careers
About the Author: Vanessa Page works a career counselor in one of the leading firms in Los Angeles. She is also a blogger and gives tips on how people can tackle their work and career issues. She has 8 years of experience in this field.
Comments (0)