By Marie Mayle on Mar 13, 2010 with Comments 0
---
You want to find out why your customer or client needs your product or service. To do this you must get your customer talking and be very clear in your mind how your product or service is going to meet those needs.
You could ask your customers to fill you in on what the requirements actually are. For example, if you are trying to land a contract to supply executive lunches in the boardroom, it would be helpful to know, before you start displaying your wares, whether this is a new idea for this company or whether they are dissatisfied with their present caterers, what sort of catering they had in mind and whether this is likely to be a one-off job or a longer contract. This information will then guide you into the sort of service you can offer and the cost, before getting down to details of menu, time, number, and so on.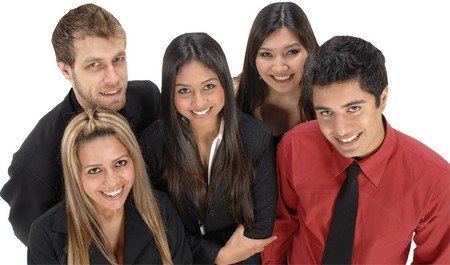 To develop the conversation along informative lines, you will need to ask questions. Broadly speaking there are two sorts of question – open and closed.
Open questions
These are questions which begin with words like who, what, when, where, why and how. They cannot be answered by a simple 'yes' or 'no', and force the person answering to give you at least some information. For example, 'How have you organized these lunches in the past?' might prompt the person to answer 'We haven't, this is a new idea', or 'Well, we've dropped them recently, because we weren't too happy with them.' You have gained a lot more information than if you had asked, 'Is this a new idea for you?' (a closed question), to which the reply could be either 'Yes' or 'No'.
Open questions are very useful for getting customers to open up and explain fully what their needs are.
Closed questions
As you have seen, these are questions which can invite a 'yes' or 'no' answer, and are less useful for drawing information out of people.
They can be useful if you want the customer to come to a decision, or make a choice. 'Would you prefer hot or cold?' will prompt either a definite choice or at least lead your customer down one road or the other. 'Shall I be here at 11.00 or 11.30?' stands more chance of getting a definite answer than 'What time would you like me here?'
Continue questioning and clarifying until you are clear about what your customer or client actually wants. If it is obvious to you that what you have to offer does not in any way meet the requirements, it is better to say so than waste your time or your customer's by trying to sell something totally unsuitable or something that you cannot deliver. Do not be put off by objections, nor by the customer's inability to see that your product or service would be of some benefit. Stop selling at this point only if you are quite sure your product or service is unacceptable.
Filed Under: Uncategorized
About the Author: Marie Mayle is a contributor to the MegaHowTo team, writer, and entrepreneur based in California USA. She holds a degree in Business Administration. She loves to write about business and finance issues and how to tackle them.
Comments (0)