By Justin Belden on Nov 09, 2010 with Comments 0
---
If you have decided to make a career out of writing, you must devote a lot of time to learn and stay updated about the changes in the field. Learn and practice the newest and freshest trends regarding businesses, even to the smallest details, that your readers might find very informative—such as quarterly taxes and even the latest trends in media or communications. Writing remains the largest part of a freelance writer's role. Allot extra time to let yourself get known for your quality of work. Understand as well that many writers out there might have the same level of competency as you.
Remain humble and realistic enough to admit that you might need to improve your writing ability and proficiency. A writer's work has to be error-free and proofread before you submit finished assignments. Make sure it's impressive and professional in terms of presentation, style and grammatically correct. An editor will not waste time finishing reading a poor article if he identifies it as such from the start. Determine what area of opportunities you need to improve so you can prepare and take necessary steps to assist you in succeeding in this career.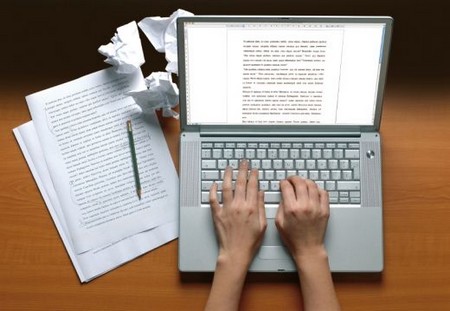 To become an eloquent writer, you will need the proper training. Consider enrolling in different writing programs or take English-related courses in creative writing or journalism. Seek opportunities for others to see and tell you something about the excellent work you have done. You must train yourself to write and submit articles or other assignments within the given time frame.
Study up on how to write an excellent letter of intent to an editor or potential client. Highlight the specific things you might want to happen or recommend a certain article. Include specific proof that will make you credible for a certain project so the editor will consider it the best suggestion she has ever received.
Acquire your own copy of the latest edition of "Writer's Market." Aside from the lists of different publishing houses and consumer magazines, it also provides vital information that every writer must learn, such as how to compose a remarkable query letter.
Conduct some research on the Internet that might help you increase your knowledge regarding your writing ability, which may sometimes mark the start of writing opportunities. To do this, all you have to do is to try typing "Writing" or "writers" in the Google search bar for a starting place.
Try to find a way to make a publishing company or editor notice your work. Call your local newspaper and magazine, then offer an article you want to submit and for which the editor will not hold any contract or responsibility to pay you for your piece but might agree to review it. You should consult with and check the publication just to ensure the publication hasn't published an article on the same topic you intend to submit and to avoid any problems once the editor sees what you have submitted.
Filed Under: Computers & Technology
About the Author: Justin Belden is a freelance web & graphic designer with over 15 years' experience. He is also an Avid member of the Design/Development community and a Serial Blogger who loves to help people by sharing interesting and informative tips and trick related to computer and technology.
Comments (0)