By Alan Kennon on Jul 30, 2010 with Comments 0
---
Sleep is the body's way of recharging, but too much sleep, like too little, can leave you lacking the energy required to embrace the day with a positive attitude. Cramming every minute of the day with activities, even with a good night's sleep, can make you still feel fatigued when you wake up.
We are creatures of habit. Our bodies become accustomed to the sleep patterns and routines that we develop over the years. If getting up in the morning fills you with dread, try a little mind over matter to break the cycle. If you think you can change things, you can.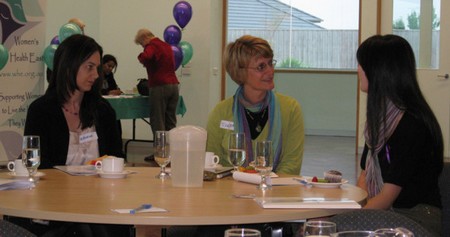 Feeling overwhelmed can arise from not having time to relax. If you think that you are constantly doing things every minute, the feeling of not having enough hours in the day overwhelms you the moment you arise.
Rather than thinking that you need more sleep to feel refreshed, you might be surprised to find that an hour's less sleep can give you the personal time you need to relax and do things that you never seem to find the time to do. Enjoy a quiet cup of coffee without the phone ringing or members of your family requiring your attention. Read the morning paper. Go for a jog. Take an extra 10 minutes in the bath. Be selfish. Think about yourself for once with no pressures or demands on your time. It will make a difference. Practice makes perfect.
What you see when you open your eyes in the morning can affect your mood for the day. Sunlight streaming through a window gives you a sense of wellbeing. A sense of order in the things around you gives you a feeling of being in control. Always take the time in the evening to make sure that the things around you are left as you would like to see them in the morning. Start the day with a feeling of calm and optimism and you will make the most of your day.
Every now and then, shake things up a little: you don't want to be predictable, do you? Paint the walls in your bedroom a completely different colour. See if it changes your attitude. Move around all the furniture in your room and gain a different perspective. Have a lie-in. Get up to watch the sunrise. Change your routine. Burn some essential oils to clear the way: grapefruit is uplifting; sage is for clarity. Get all the help that you can.
Be thankful every morning to be alive. Take a few minutes before you get out of bed to think about the things in your life that make you happy. Be grateful for all the things you have. Think about the goals you want to achieve and remember that there is every chance you will achieve them if you remain determined to succeed. Accentuate the positive and eliminate the negative. Try it. Think about it during the day. Smile more often. Pay attention to what a difference it makes!
Filed Under: Lifestyle & Personality
About the Author: Alan Kennon lives a very happy life with two kids and a lovely wife. He likes to share his life time experiences with others about how they can improve their lifestyle and personality.
Comments (0)