By Justin Belden on Jul 30, 2010 with Comments 0
---
Most of them have digital camera to record memories with a smile or flash. It helps us to download these snaps on computer and share online or to make a print out copy of it, but amazing information about today's technology is that, we can earn currency out of it instead of just using it for our entertainment purpose. Read the following points and get to know more about it.
Take chances to go to nearby schools for its graduation and educational events because we might get chances for taking snaps of various events happening in schools. Take snaps of the children going up the stage for getting their diploma or for getting prizes regarding their academics or sports events as many parents don't own digital camera. It will surprise you because, parents will be willing to pay a lot more than we expect for those snaps.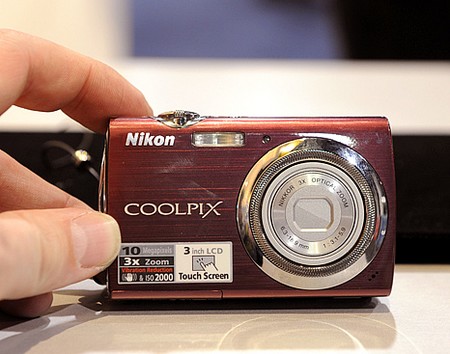 These digital cameras help us to earn even in fishing competitions. Many fishermen have to think a lot for many upcoming events, but mostly they don't bring cameras for any competition usually. So ask them whether they need to have snaps for their remembrance of their victory. Of course the answer will be definitely yes because they need to have a snap along with the fish they caught.
We can also earn money by taking photos of the tourists visiting our native place. Clarify them whether they want to take photos along with their friends and family who have come along with them, so that they will be happy to see all of them included in the photo that we take. Show the snap and ask them whether they are pleased with how they look and the way the photo has been taken.
Taking photos of animals like dogs or cats also would help us earn money especially from the pet owners as they don't get a clear and exact picture of their pets, because they usually struggle a lot to get a good photo of their very own pets since it's hard to make them concentrate on cameras. Just edit those photos in some software like adobe to make it more beautiful with some background designs.
Taking pictures of people involved in parades or dramas will also help us a lot to earn money in a better way as they don't get sufficient time to take good snaps of their own. We can also sell these pictures to some magazines or newspapers as we would earn money from them depending upon the quality of the snaps we take.
We can also make currency through postcards as we can digitally enhance everything according to the way we like. Mostly people will buy these postcards in huge amount, and so it will profit us a lot in all ways.
One of the most heartwarming jobs is to take photos of new born babies as their parents have great thinking about their babies instantly adorable smiling pictures.
There are several ways of earning money through digital camera. It all depends on the most interested one we pick and work on it. Have fun!
Further Readings:
Filed Under: Computers & Technology
About the Author: Justin Belden is a freelance web & graphic designer with over 15 years' experience. He is also an Avid member of the Design/Development community and a Serial Blogger who loves to help people by sharing interesting and informative tips and trick related to computer and technology.
Comments (0)