By Justin Belden on Jun 18, 2010 with Comments 0
---
The first step is to open the internet browser of your choice and then go to the "TubeZen YouTube" website. (To find it simply google "tubezen")
The next step is to find the YouTube video that you want to burn and download. Once you have found it, copy the URL and then paste it onto the TubeZen website. (Paste it onto the green bar)
Make sure that now you choose the ".flv" format for the video that you wish to download. When what is known as the dialog box will open, simply click "Save file"
Now you will have to locate the video file that you just downloaded and then burn it to the DVD. To burn it right click your videos files and then choose "Send file to". Next click onto your computers DVD drive which should burn all of the video onto your DVD.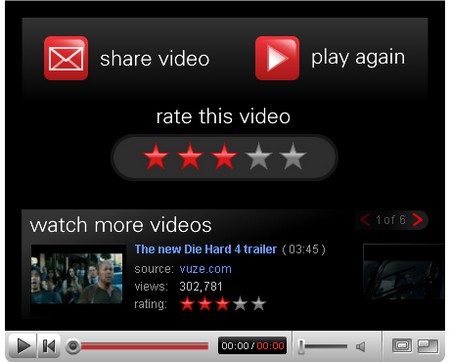 Method 2
Click on to the media converter website (found at www.mediaconverter.org) to download your chosen video.
Again, find your video on YouTube and then copy (ctrl + C) the video URL. You can also simply right click the text that you highlighted and then choose "Copy"
Paste (ctrl + V) the YouTube address into the box that says something along the lines of "convert video from YouTube". Now you will have to select the format of the video file. I usually choose .avi as it is the most common file format used on the net.
The next step is really easy. All you have to do is click "Download Now" and save your video file to the directory of your choosing on your computer.
Insert any empty DVD into your computer and then launch "Movie Maker". This program comes pre-installed with operating systems XP and later.
Click "File" and then simply select "New Project"
Select "Import" which is found in "Tasks". Now choose "Videos" as the file type you are importing. Now locate the downloaded video clip and click on the file to import it to moviemaker.
Right click the imported file and choose "Add to Storyboard"
Select "File" (which is found on the main menu) and then select "Save as" to save your video file. NOTE: you are not burning it to the DVD in this step.
Now click "DVD" which is found in "Publish to" on the "Task" window. Now click "OK" which should open up a window for "DVD Maker"
Select "Next" and then "Burn" to burn your video to the DVD. If this does not work, there are many other methods on Google that will burn the DVD for you.
Filed Under: Computers & Technology
About the Author: Justin Belden is a freelance web & graphic designer with over 15 years' experience. He is also an Avid member of the Design/Development community and a Serial Blogger who loves to help people by sharing interesting and informative tips and trick related to computer and technology.
Comments (0)