By Darlene Aronson on Jan 04, 2010 with Comments 0
---
How many times have you fallen short of words when writing a report, a speech or when trying to explain something?  How many times have you noticed that while writing a card for your beloved your words do not do justice to your feelings? It is most frustrating and at times embarrassing too, when you cannot remember the right word.
Well, you are not alone as many people suffer from this problem. While students have the time and opportunity to enhance their vocabulary, working people do not. Perhaps, apart from secretaries, no one keeps a dictionary or thesaurus handy to have a quick look. Solution to this problem is actually quite simple, "online lessons". You do not have to allocate a specific time period to learn online. You can brush up your vocabulary whenever you are free.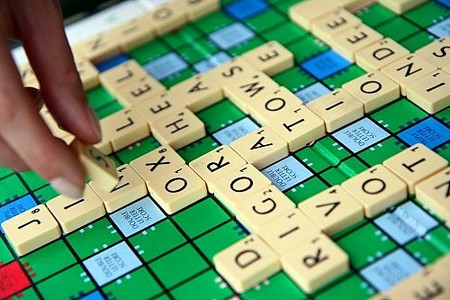 The best way to improve your vocabulary is to read. Yeah I know your mother and    teachers has often told you the same thing, and you should have listened to them. While reading, you come across new words which sometimes are saved in your subconscious and you recall them instantly when you are in a situation similar to the one you read about. The best way to learn from books is to look up the new words in the dictionary and try to apply them in daily life. In this way, the words will become a part of your vocabulary.
Board games like scrabble help a lot. Play it with your family. In this way, you are not only learning, but also getting a chance to spend time with your family. Read newspaper daily. This will not only enhance your vocabulary as the articles are written in high quality English, but will also keep you posted with the current affairs.  You can also solve the cross word puzzles and other word games in the newspaper.
Online games aimed at improving vocabulary are Hangman and Anagram. You can subscribe a newsletter for latest updates and join websites which offer free English language courses.
Filed Under: Education & Training
About the Author: Darlene Aronson holds a degree in English literature and is a college teacher in Texas, USA. She likes to help others by sharing her experiences in education and training field. She has written for many blogs as well as local magazines.
Comments (0)