By Leona Kesler on Nov 09, 2010 with Comments 0
---
Imagine yourself working frantically to meet a deadline for the day and using up the last of your energy. One great way to relax is to listen to soft music while enjoying a glass of white wine and hardy dinner to match. Perfect! However, you will enjoy white wine more if you combine it with food to boost its taste and flavor. To do this, you have to choose meals that will go well with your favorite white wine.
Most appetizers go well with white wines such as chardonnays, sauvignon blancs, chenin blancs, pinot grigios, dry Rieslings and gewürztraminers. These white wines pair nicely with almost any appetizer.
No matter how the chef prepares the chicken—whether fried, broiled, baked or grilled—a chardonnay will almost always pair very nicely with it. Sauvignon blancs, chenin blancs and pinot gris (pinot grigios) also go well with chicken-based appetizers.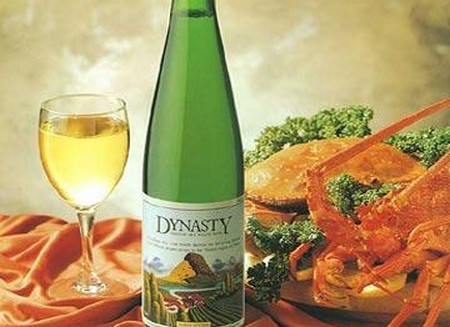 When you match seafood with white wine, take extra precaution. The distinctive tastes of white wine and seafood might not blend well. More specifically, seafood in a cream sauce will harmoniously go well with chardonnay while a dry Riesling better brings out the essence of a lighter, non-cream sauce. Chenin blanc goes great with the exotic tastes of shellfish, crabs, shrimp and lobster. However, a wide variety of seafood pairs well with sauvignon blanc.
Spicy food and dry Rieslings complements each other's classic tastes in many ways. Thai, full-flavored Chinese and other Asian foods have distinctive after tastes that make this combination exceptional. Gewurztraminer makes a good partner for Asian cuisine, especially curry dishes.
Pork goes well with chardonnay, gewürztraminer or dry Riesling. In fact, it is perfect not only for white wine but red wines as well. The manner in which you prepare it can also further bring out pork's essence when paired with the right wine. For example, barbecued pork goes well with Riesling and chardonnay usually complements pork chops. However, red wines such as pinot noir go best with pork tenderloin. A good food and white wine combination must draw out each distinctive and exquisite taste together to provide an harmonious taste.
To achieve the classic taste you want, pasta often emerges as your best bet. However, it does not really complement most white wines. Nevertheless, you can employ a few techniques to make them go well together. You can still enjoy your favorite pasta by preparing a cream-based sauce. Pinot grigio goes excellently with pasta primavera, while pasta served with shellfish complements chardonnay.
Filed Under: Food & Cooking
About the Author: Leona Kesler is a head-chef at a very popular food restaurant in New York. Also she is a blogger who shares her experiences, tips, and other informative details about food and cooking. Her recipes are featured on many magazines.
Comments (0)