By Jason Prickett on Jan 17, 2010 with Comments 0
---
The style of furniture you choose will be influenced by various factors, such as the period of your home, decorative scheme, budget and practicality.
You will also need to consider new furniture in the context of what you already have and what you wish to keep. Just as cushioned furniture is great indoors, wicker furniture is a staple modern furniture outside in patios and gardens. Everyone has pieces of furniture that they are attached to – whether it be something that has been passed on down through the family, or something that evokes a particular memory. There is no reason why any decorating scheme cannot accommodate these. There is also no reason why a mixture of styles and periods cannot sit happily side by side – slavish devotion to one period often produces a rather dull scheme and usually dates a home more quickly than a more eclectic approach.
The practicalities of everyday life will determine choice to a large extent, as you will have to consider the wear that furniture and upholstery will be subjected to. A family with small children and pets would be foolish to select furniture upholstered in cream silk. Much better to go for a darker, patterned material treated with a protective coating, and with covers that can be removed for cleaning.
Budget is a large consideration for most people. If the budget is a problem it is worth concentrating on the large pieces vital to any house – such as tables, chairs, sofas and beds – and leaving the extras – such as coffee tables and occasional chairs – to be bought as and when the budget permits.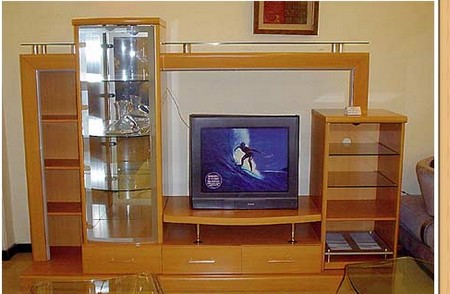 Look for quality; buying cheap furniture is often a false economy, as all too soon seats sag, fabrics start to look shabby and chairs become rickety. However, it is possible to pick up pieces in junk shops which may look tatty, but which can be transformed if painted or reupholstered. If you cannot find the ideal fabric, then a throw draped over a chair or sofa will alter its appearance radically and give an eclectic feel to the room.
Filed Under: Home & Maintenance
About the Author: Jason Prickett loves to write about home maintenance and stuff you can do yourself instead of hiring any professional. His step by step guides will assist you in completing your home maintenance tasks.
Comments (0)