By Arthur Kunkle on Feb 22, 2010 with Comments 0
---
Busy with bees and butterflies and providing a wonderful blend of scents and sights with flowers, foliage and fruits, the kitchen garden balcony is as pretty as it is practical. The en suite bedroom balcony, on the other hand, is redolent of luxury and indulgence – more usually enjoyed on holiday in a villa or hotel with a magnificent view of surrounding sea, mountains or countryside.
This is an area normally reserved for those spoil-yourself pleasures in life, yet those lucky enough to have a small balcony leading off a bedroom at home often do not use it to the full. True, a splendid setting is enough in itself to lure you out to view the stars in your pyjamas, but even if you are not that fortunate, good screening and the right furnishings on even the smallest, most unassuming, balcony will transform a quite ordinary bedroom into somewhere that makes you feel really pampered and privileged.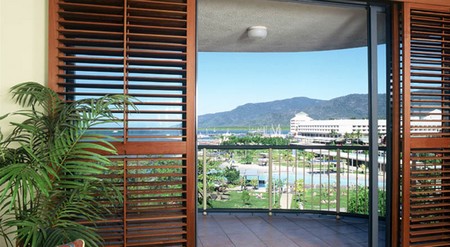 To be able to fling open the french windows or slide back the glass doors and reveal a secret, leafy enclosure scented with flowers, or even a fine sculpture framed by leafy evergreens, adds much to the enjoyment of a starry night. You may not even have to leave the comfort of your bed. If you add a small table and chairs, the balcony can be a delightful place in which to savour a leisurely breakfast on sunny mornings, giving you the finest possible start to the day. When the nights are hot and stuffy, some balcony owners even like to drag a mattress outside so they can sleep under the stars in the cooler air. On a small balcony shaded by a pergola or similar overhead structure, it is an easy matter to rig up some kind of mosquito-proof netting should it be necessary. Many people will even make this a permanent arrangement during the summer months, installing a comfortable couch or lounger that can double as seating during the day.
Filed Under: Uncategorized
About the Author: Greenery always attracts Arthur Kunkle. He has a big garden where he plants many fruits and vegetables. His passion for gardening motivates him to write and share different tips on gardening.
Comments (0)