By Justin Belden on Jul 30, 2010 with Comments 0
---
Whenever you visit pages on internet, they are stored in your computer in a special folder. These downloaded pages are referred to as the history of the browser. This history helps your browser load pages quickly taking information directly from history. So, we can say that it helps as it saves our time. But at the same time, this history can harm us too. If your computer is shared on a network, anyone can intrude your privacy. So it is better to delete the browser history in that situation.
Following are the steps to delete the history for different browsers:
Procedure:
1. Internet Explorer:
a. Open Internet Explorer
b. Click on Tools in the Menu Bar
c. Click on Internet Options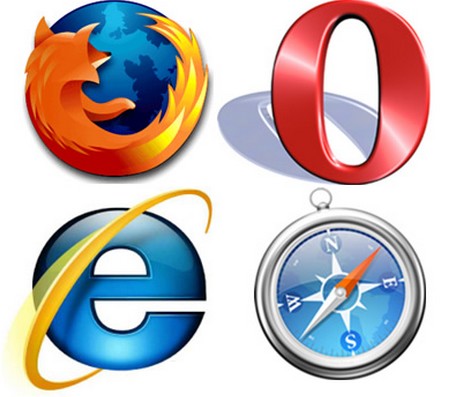 d. Click on Settings in the Temporary Internet Files' panel
e. Click on View Files. These are the files that are downloaded to your computer in the form of history.
f. Go back to the General Tab
g. Click on Clear History
2. Mozilla Firefox:
a. Open Mozilla Firefox
b. Either press Ctrl + H or click on the History button
c. If your browser is old one, click on Go and then on History
These steps will show you the history of Firefox.
d. Click on Tools from the Tool Bar
e. Click on Options
f. Click on the tab labeled Privacy
g. Check the checkboxes labeled Browsing History, Search History and Saved Form
h. Click on Clear Now in the Private Data panel
3. Opera:
a. Click on Help in the Tool bar
b. Click on About
Here a full path of the history folder would be shown. You can view the cache files by accessing that path.
c. Click on Tools in the Tool Bar
d. Click on Options
e. Click on Preferences
f. Click on the tab labeled Advanced
g. Click on the History Button
h. Click on Clear
4. Google Chrome:
a. Open Google Chrome
b. Click on the spanner icon. It's a little icon adjacent to the Address Bar. It will help you to use Google Chrome.
c. Click Clear Browsing Data
d. Check the checkboxes labeled Clear Download history and Clear Browsing History
e. Click on Clear Browsing Data
These are the ways by which you can delete the browsing history for some popular browsers. If your browser is not listed above, you can search the way to delete its history on Google. Also these are the general ways of deleting the history. Different versions of the browser will have a slightly different way. But by following these ways you can reach the Clear History option and that's what you need.
Filed Under: Computers & Technology
About the Author: Justin Belden is a freelance web & graphic designer with over 15 years' experience. He is also an Avid member of the Design/Development community and a Serial Blogger who loves to help people by sharing interesting and informative tips and trick related to computer and technology.
Comments (0)