By Jason Prickett on May 18, 2010 with Comments 0
---
A bunk bed is a type of bed, for in this bed, one frame for a bed is attached on top of another. The main purpose of this bed is to have more space in the bedroom. Bunk beds are particularly functional in dorms or in kids' bedrooms that have relatively lesser space.
Some helpful tips to decorate a bunk bed are:
Procedure:
Fix a particular theme. Just like other decorating activities, choosing a theme is really productive for decorating a bunk bed. You may personalize the bed according to the persona of the owner or may take up a theme that reflects the ambiance in the room. If the bunk bed is placed in the kids' room, select a theme that is both fun as well as joyous. In case of dorms, a subtler theme that promotes discipline and hard work is well suited.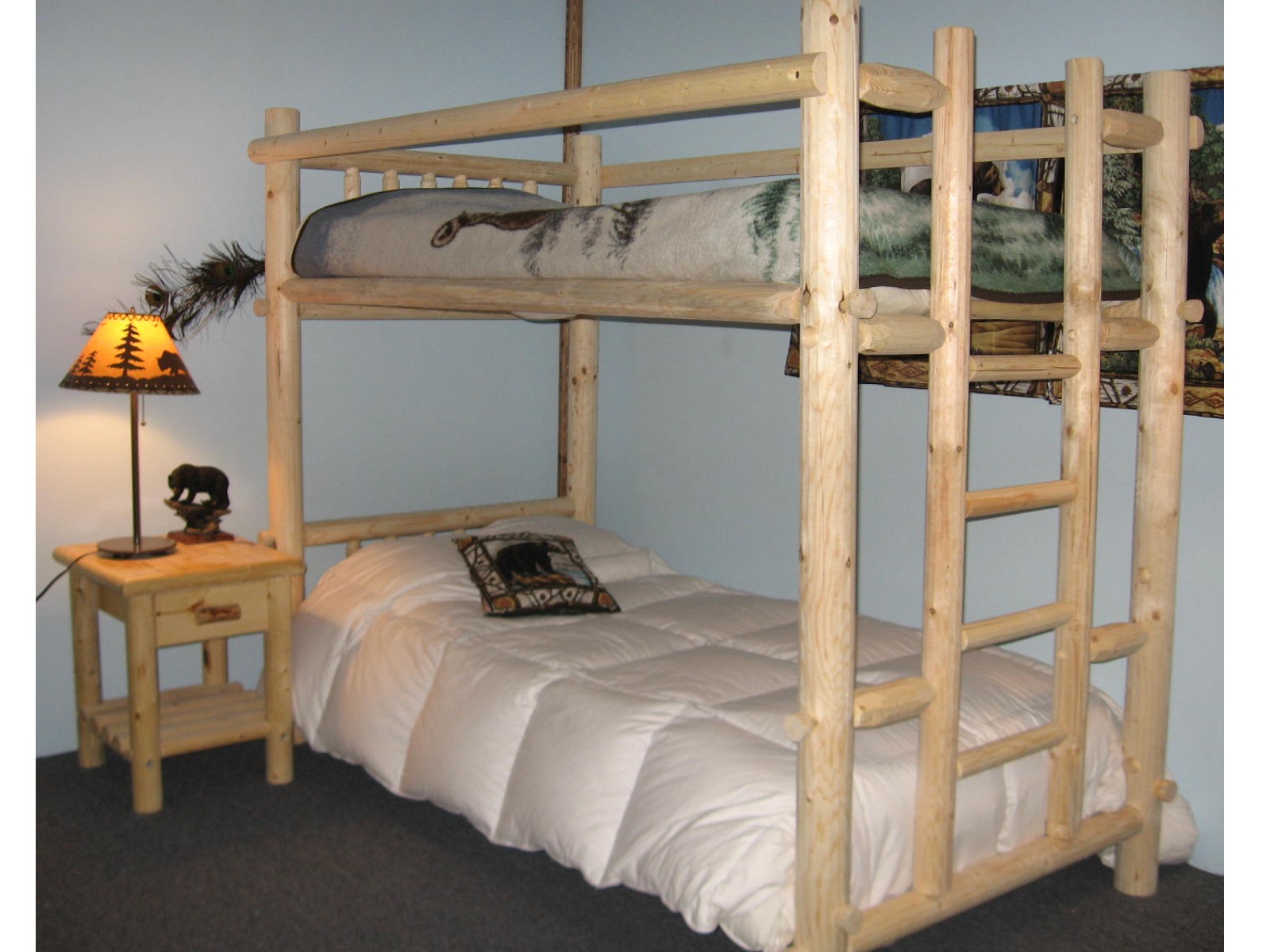 Put on wall decorations. You may also decorate the bunk bed by hanging photographs frames on the wall or the poles of the bed. These photographs will not only help in decorating your bed but will also ease up the atmosphere for you to a very big extent. Go ahead and style the bunk bed with embellishments. You may even hang a curtain on the lower bunk to have greater privacy. Hang a corkboard or Acrylic calendar on the wall. You will be able to employ the wall space well and enhance the look of the room as well.
Select a certain color scheme. Select a color plan that relates well to your chosen theme to give a wonderful and lovely décor to your bunk bed. Select a color scheme that complements your room's color also. Try avoiding any dark colors to paint the bunk bed. Otherwise, you may even mix those with lighter colors and then try. You may also go in for a monochromatic color theme. This will give the look of greater vibrancy and liveliness.
Get matching pillowcase and slipcovers. This is also a very creative way to effectively decorate your bunk bed. It will also give your bunk bed a neat and tidy look. The color you choose should be in combination with your preferred color scheme.
Make use of the area under your bunk bed. The primary function of a bunk bed is to try and maximize the area in a room. So try and utilize the area under your bunk beds as efficiently as possible. Make it a storage place for such things that are not used by you often.
These were some productive tips on decorating your bunk bed creatively while utilizing the space in your room better. These days, there are many different types of bunk beds to choose from. You may go in for an L-shaped bunk bed if you want even better space utilization. So get your mind working and decorate your very own bunk bed to give it your style.
Filed Under: Home & Maintenance
About the Author: Jason Prickett loves to write about home maintenance and stuff you can do yourself instead of hiring any professional. His step by step guides will assist you in completing your home maintenance tasks.
Comments (0)