By Jason Prickett on Jun 09, 2010 with Comments 0
---
Bedroom is a place almost each of us spends times doing many things. We often like designing our rooms with our own preferences and tastes. These variations change with gender. While most boys prefer photos of their favorite sport star or actors of their choice, girls prefer making up their rooms with lovely colored dolls and flower vases etc.
Almost every person would like to hand their pictures taken in different styles in their rooms, while some prefer their family photos to be hung. Many young boys and girls do maintain their love's photo in their rooms. People who are really interested in artistic works prefer their room to be filled with their own creations. Painters are have to be listed here, they keep their rooms updated by their recent works and keep them framed up to showcase their creativity.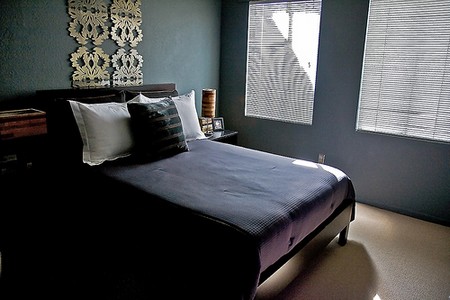 Wall hangings like bead works and some frames of arts are commonly sold in big malls; they benefit a lot from these since people don't mind in buying them as it is for their room which is going to be decorated by this. But still there are people who stay away from such purchases. They consider the cost before they look for the beauty. Such people prefer to hang custom imprinted wall calendars and the frames of their favorite Gods.
It is not only the bed rooms which is decorated by wall hangings, even the offices and other public building we come across are likely to be decorated by masterpieces. People never mind to buy great people's art to be kept at offices. So they attend elections conducted by the painter's association buy their favorites paintings to be hung in the rooms or halls. Even if a painting cost 500 $ people don't mind to purchase them if they are really crazy.
We also buy clocks of different shapes, colors, sizes for our rooms. Kids prefer cartooned clocks while adults prefer a decent looking one. Many people also prefer to hand chandeliers on the ceilings they can add great looks even to a bare hall. Nowadays there are many kids of glittering wall hangings which can be put up in the walls and ceilings.
They keep radiating light even when the room is dark. They are radium stickers which can glow to add beauty to the rooms. Children are fond of such things they get delighted to get their rooms furnished with such things. They even bring all the guests to show them their room.
You can stick on to these ideas to decorate your room with wall hangings.
Filed Under: Home & Maintenance
About the Author: Jason Prickett loves to write about home maintenance and stuff you can do yourself instead of hiring any professional. His step by step guides will assist you in completing your home maintenance tasks.
Comments (0)