By Marie Mayle on Oct 21, 2010 with Comments 0
---
A shopper passes by but quickly gives a second look when he sees a very attractive window display. Five in 20 shoppers who looked at that same shop fronts will go inside the store, and at least one becomes a prospective buyer. Your store front should maintain an inviting and up-to-date atmosphere that attracts your target demographic and coordinates with the products you sell inside. If you own a storefront, it's important to create an audio and visual experience that your customers will remember. Consider hiring a Commercial AV Installation service that can handle this thing for you. A seasonal display can prove a powerful merchandising tool to attract more buyers and maintain loyal customers, just as you can coordinate the paint on your walls with the color schemes of your most popular and visible products. Your theme should go with your walls, the position of your mannequins, and the props you feature.
Step 1
Plan your theme. Do you want to focus on a holiday event? A sale? What specifically do you want to promote?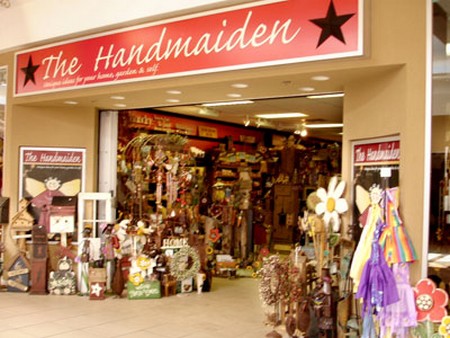 Step 2
Plan multiple levels for your display. Creating levels on your display gives them a dramatic look. Hang items from poles or branches – shirts look great displayed on poles, for example. Avoid big and tall props if your store window is narrow. From the small details to the draperies, it should all go together.
Step 3
Focus on an easy-on-the-eyes creation. Don't clutter your display. Avoid displays that are too busy and draw the eye in too many directions, as these will cause your customers to pass by and never look back. However, a minimal display of products creates curiosity in the shopper and makes her want to see more of the products inside.
Step 4
Have a strong statement using your color palette. Depending on your theme, have tones and shades contrasting to one another. If your colors are prominent and amusing, it'll help catch other people's eye and check out your store.
Step 5
Consider your words carefully. Words or phrases that are humorous, provide plays on words or alliteration prove attractive to passers-by.
Step 6
Focus on more than just the center. Check the top-to-bottom, side-to-side and back-to-front design. Scan magazines from time to time to get ideas about the latest trends and translate those to your store window.
Step 7
Emphasize on the contrast and similarities of your items. Such idea is by displaying your beautiful, bright bowls of different colors and sizes in a row. Hang a child's shirt displayed next to a man's large size. Experiment with the design, but be careful not to overdo it.
Step 8
Consider the lighting like a led lighting retrofit for your store display, as it can influence the overall effect of the display. Also consider ways to light your store window to make it attractive to those who might stroll by at night after business hours. You can use a led high bay light to get the brightest and best quality light for your store so that your advertising and displays will be improved and more visible.
Step 9
Change the display of your window often so customers will keep stopping to look. Do a seasonal theme whenever possible. This will remind people that it's time to get shopping for the upcoming holiday or event.
Filed Under: General How To's
About the Author: Marie Mayle is a contributor to the MegaHowTo team, writer, and entrepreneur based in California USA. She holds a degree in Business Administration. She loves to write about business and finance issues and how to tackle them.
Comments (0)